Port Phillip Council refuse demolition of significant Albert Park home
---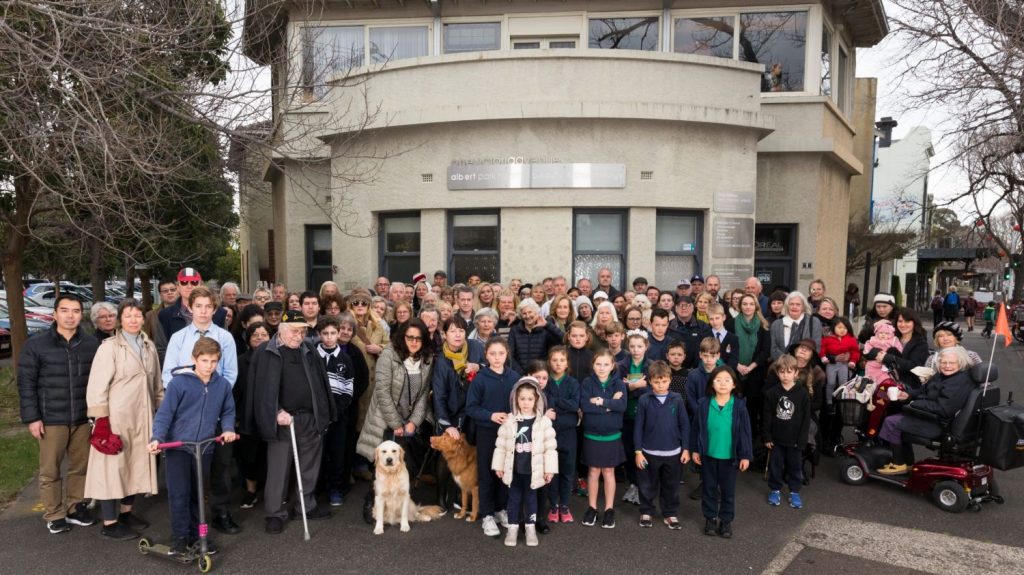 After receiving more than 500 objections, Port Phillip Council have this week refused a planning application to demolish the distinctive former home of the late iconic filmmarker Paul Cox, located at 1 Victoria Avenue, Albert Park. The decision means the building cannot be razed to make way for a proposed apartment block, restaurant, two shops and a basement car park. In their submission, the applicant argued the building was structurally unsound and the proposed seven apartment development would integrate well with the heritage character of the area. After investigations, Council officers formed the view that the building is not structurally unsound and that the proposed design would not be in keeping with the heritage surroundings.
We prepared a submission in response to the application and came to a similar conclusion. We argued that the Structural Report did not rule out, or even contemplate, the reconstruction of the building according to Burra Charter principles, or its incorporation in any new development. We would expect that for a place identified as being significant within a heritage precinct, that all possible options for restoration or reconstruction should be explored and documented in any application for a development on the site. The application provides no evidence that options for the retention of the building have been meaningfully investigated, or that restoration and reconstruction are not viable options.
To read our submission in full, click here.
The applicant has lodged an appeal with VCAT due to Council's failure to issue the decision within the statutory timeframe.
Media