5 things we learned from the Arden Macaulay Heritage Review Planning Panel Hearing
---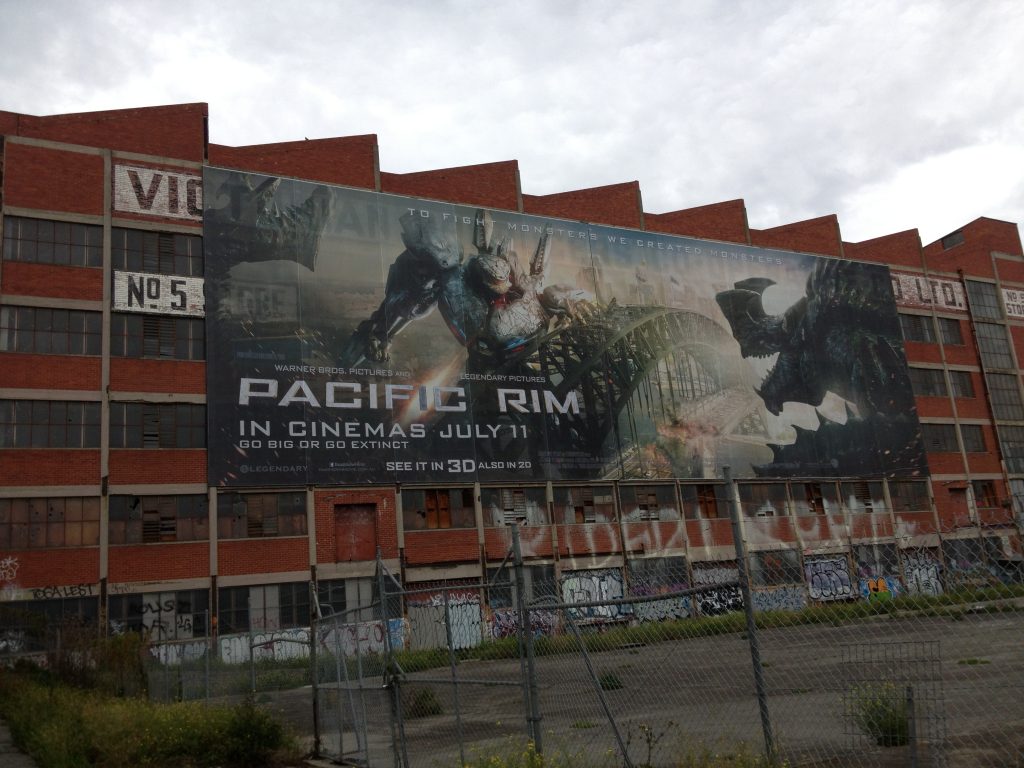 Last week the National Trust appeared, with industrial heritage expert Gary Vines (National Trust Industrial Heritage Committee) as expert witness at Planning Panels Victoria to support the City of Melbourne's amendment C207 and review of the Inner West region (reviewing parts of Kensington, North, and West Melbourne). Five things we learned from the four day hearing: 
Heritage Reviews triggered by Precinct Structure Plans: The Arden-Macaulay Heritage Review has run in parallel – yet one step behind – the Arden Macaulay Structure Plan released in 2012. Similar Structure Plan amendments in the City of Melbourne and Maribyrnong have triggered parallel-yet-slightly-delayed reviews of heritage places (Melbourne C198 and Maribyrnong C125). Other areas of interest include Fisherman's Bend (where the background heritage work has NOT been released) and E-Gate (where a Structure Plan is yet to be exhibited).

Industrial Heritage and 'Conservation by Use:' During the Panel Hearing, the complexities associated with Industrial Heritage were at the front and centre of the debate. The treatment of complex industrial sites through Heritage Overlays has been subject to many Panels. The City of Maribyrnong Industrial Heritage Policy Clause 22.01-16 was cited for operating industrial sites, where it utilises the 'conservation by use' principle where "…it may be appropriate to permit the removal or alteration of fabric if it will facilitate the historic use of a site and ensure future viability."

Industrial Sites, Heritage Significance, and Incorporated Plans: The Panel was reintroduced to the debate that considers the use of Incorporated Plans for industrial sites with heritage significance. Maribyrnong C31 concluded that "…where heritage significance or interest of a site has been established the most appropriate approach is to apply the Heritage Overlay to the whole of the site and to provide permit exemptions in relation to the non-contributory buildings parts by way of an incorporated plan." We disputed the proposed used of an Incorporated Plan in C207 that contemplated the demolition of structures with contributory significance for an operating complex.

City  of Melbourne Heritage gradings: Once again the City of Melbourne's complex (and almost incomprehensible) Heritage Places Grading System has been challenged. We welcome the translation of gradings to 'Significant', 'Contributory' or 'Non-contributory' that is contemplated in the City's Heritage Strategy 2013 Action Plan to be launched at the end of November 2013.

The s12(c) amendment & 'may' versus 'must' threat to heritage:  The October 2013 amendment to the Planning and Environment Act makes the consideration of social and effects in the preparation of a planning scheme amendment mandatory (changed from may consider to must consider.). The discussion was broadened to consider a distinction between long-term effects and short-term effects, as well as a distinction between 'community' rather than 'individual' effects. The amendment is now being used as an argument against application of a heritage overlay.
 Link to City of Melbourne Planning Scheme Amendment