Bacchus Marsh Avenue of Honour faces more threats
---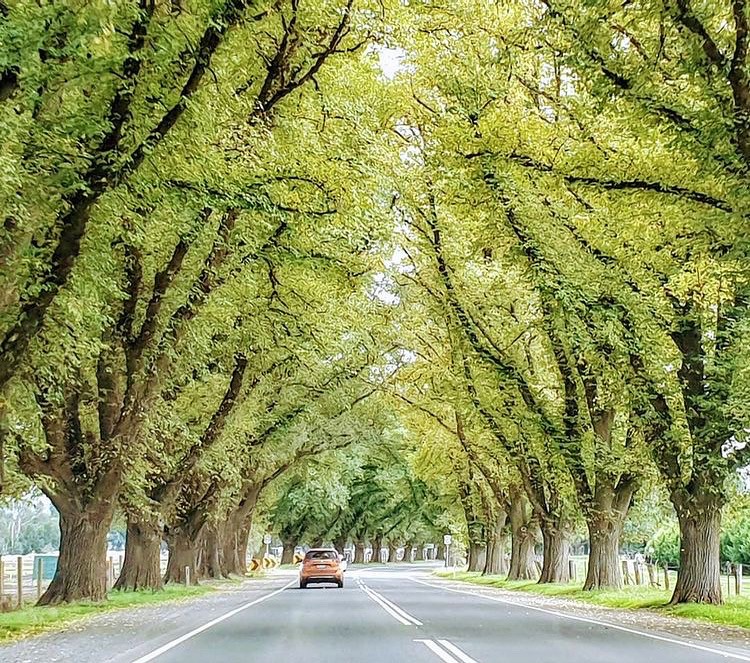 Image: Erena Norris
The National Trust has called on the Minister for Planning to halt an application by Maddingley Brown Coal to transport contaminated soil from the West Gate Tunnel Project through Bacchus Marsh to be dumped at a landfill site in nearby Maddingley, which we are concerned will have an unacceptable impact on the state heritage listed Bacchus Marsh Avenue of Honour. 
The details of the plan have not been made public, however we understand that the proposal would would see up to one truck movement every 6 minutes, 24/7, for up to 2 years, and would require movement through the Bacchus Marsh Avenue of Honour. Moorabool Shire Council and local residents have also also expressed significant concerns about the plan, including the lack of consultation and transparency about the proposal. 
While the Avenue is protected under the Heritage Act 2017, we are not aware of any current application under the Act concerning this proposal, despite the fact the proposed activity would clearly have adverse impacts on the Avenue. It is also unclear whether a comprehensive Heritage Impact Statement or assessment by an independent arborist has been undertaken as part of the current application. 
In consultation with the National Trust Significant Tree Expert Committee, which includes some of Victoria's leading experts in arboriculture, the National Trust has written to the minister expressing significant concerns regarding the proposal's likely impacts on the Avenue, including vehicle damage to trees and canopies, vibration and soil compaction, and contaminated dust affecting tree health. 
The Avenue, which was collectively crowned 2020 Victorian Tree of the Year, was planted on a single day in August 1918 as a living memorial to community members who volunteered to serve in World War I.  It is listed in the Victorian Heritage Register as being of historical, aesthetic and scientific (research and botanical) significance. However, its significance extends beyond Victoria – in fact, it is considered one of the finest elm avenues of the world.  
In an expert witness statement to the Victorian Heritage Council in 2011, Dr. Greg Moore (University of Melbourne) noted the global significance of the Avenue: 
In the Northern hemisphere, the great contribution of elms to the landscape in avenues, roadsides, parks and boulevards has been diminished by the occurrence of serious elm diseases and particularly Dutch Elm Disease (DED), which has decimated populations…Thus the mature populations of Dutch elms found in places like Bacchus Marsh are globally rare. 
The Avenue at Bacchus Marsh is without a doubt one of the finest avenues of mature Dutch elms in the world. It is unmatched in the uniformity of its age, trunk diameter and canopy development. It is particularly impressive for the way in which major branches arch and join to form a natural cathedral-like ceiling, which seems so appropriate for a memorial to the fallen.