Bayside Council votes 'yes' to proceed with heritage study
---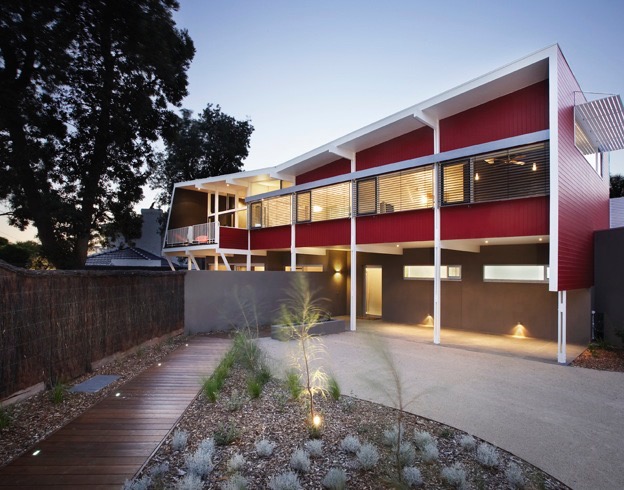 Image: 451 Beach Road by Mockridge Stahle & Mitchell, photo by Derek Swalwell. 
Following an intervention by the Planning Minister, Richard Wynne, Bayside Council has narrowly voted to resume its previously abandoned 2017 Mid-Century Modern Heritage Study for Beaumaris and Black Rock, and review its 2007 Inter-War and Post-War heritage study, which was only partially implemented. We congratulate the Minister for championing local heritage protection, as well as Mayor Clarke Martin, and Councillors Heffernan, Grinter, and Evans, for backing the recommendation.
Bayside Council's decision follows years of campaigning by the National Trust and local advocacy group Beaumaris Modern to protect the area's rich post-war heritage. Most recently, the Trust called on the Minister for Planning to intervene following the demolition of Breedon House, which had been nominated to the Victorian Heritage Register, but was demolished in haste before it could be assessed by Heritage Victoria.
The Bayside area, in particular Black Rock and Beaumaris, has one of the most significant collections of modernist homes in the state, with houses designed by leading architects of the period including Robin Boyd, David Godsell, Peter McIntyre, Chancellor & Patrick, Anatol Kagan, and Yuncken Freeman.
In recent years, Beaumaris Modern, championed by high profile patron Tim Ross, has showcased the rich mid-century modern heritage of the area through its Beaumaris OPEN program, and through its publication Beaumaris Modern: Modernist Homes in Beaumaris. The architecture of the period is experiencing a resurgence of interest worldwide, with events like Canberra Modern and Modernism Week in Palm Springs, showing that modernism is a huge drawcard for tourism, and an inspiration for contemporary design. 
The demolition of Breedon House is the most recent of many losses of architecturally significant places in the area, including Charles Bricknell's 17 Nautilus Street in Beaumaris, and 27 Mariemont Avenue in Beaumaris by Chancellor & Patrick. Other unprotected places currently under threat include Arthur Russell's Abrahams House on Beach Road.
While there is a well established process for local councils across Victoria to protect significant heritage places under the local planning schemes, heritage protection has been a vexed and highly politicised issue in the City of Bayside for many years, due to opposition by some homeowners. This led the council to develop a novel voluntary approach to heritage listing in 2018 which, while identifying a number of places worthy of protection, has fallen short of the expectations for heritage protection set out by the planning scheme.
The National Trust supports the need to provide natural justice to home owners affected by heritage studies and planning scheme amendments to introduce new heritage overlays. We advocate for heritage protection to be based on rigorous assessment by independent experts, and scrutinised through an independent Planning Panel process which provides all parties with an opportunity to have a say.
Council has committed to recommencing its Mid-Century Modern Heritage Study in 2020-21, and prioritising a review of its Inter-War and Post-War Heritage Study in 2021-22. While there is still a long way to go before protection is achieved, we look forward to supporting Council to resource and implement this important work.
To read the full Council report, including the Minister for Planning's letter, click here.