Bird's eye view
---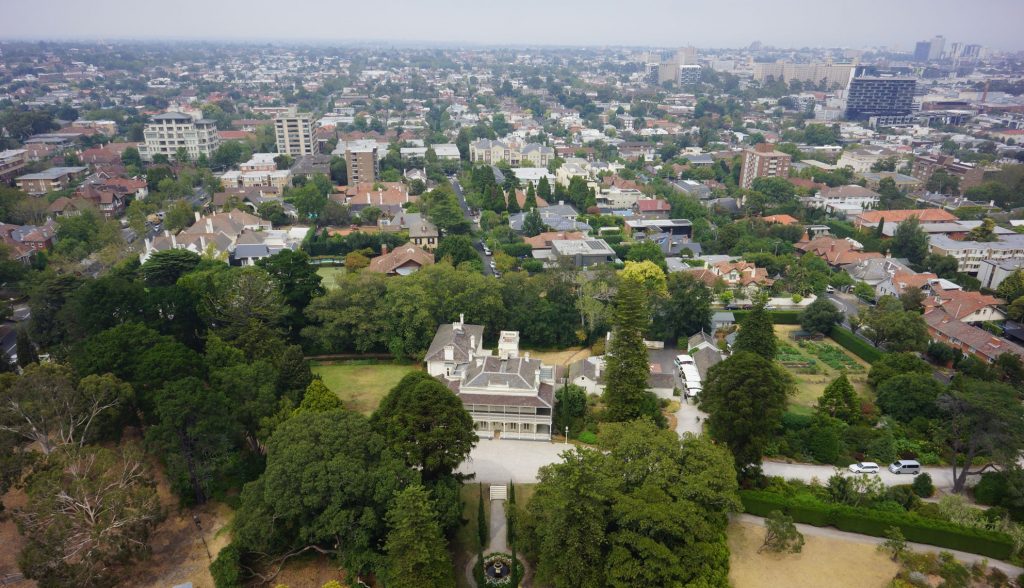 Video from unmanned aerial vehicles (commonly referred to as drones) is allowing armchair travellers to visit heritage gardens around Victoria.  
The National Trust has been leading the way with the uptake of this technology at two of our urban gardens.
Rippon Lea House and Gardens, Elsternwick and Como House and Garden, South Yarra
Our technician from CopterCam, Jan De Boer said, "I really enjoyed working for the National Trust and I think we can really add to people's understanding of how the properties are part of the landscape, all through the images we can get from drone photography" in an article by Martin Green in the May 2014 edition VicNews. "Getting a bird's eye viewpoint is something that makes this really special," he said.
As this technology becomes more available in Victoria, we have heard about some other heritage gardens that have posted aerial footage on YouTube.
Gnotuk House, Camperdown
This technology has fantastic potential for bringing to life significant landscapes, which can struggle to capture public imagination through words and images.  The video format is a fantastic way to communicate the connectivity which is integral to a cultural landscape.
Mount Buffalo is a National Trust classified landscape. In this footage, you can see the relationship of the Chalet to the edge of the plateau. You can also spot the works currently being undertaken to the stone walling on the facade, and all the outbuildings still intact (for now).
Wouldn't it be great to see some Dreaming stories shared using dubbed footage soaring over the landscape and dipping down nearly to ground level at cultural sites?
We look forward to keeping this post updated with aerial footage of heritage landscapes across Victoria, so if you know about some new footage we can include, please post the link in a comment below.
Feature image by Coptercam.