Brighton's iconic Dendy Street Beach threatened by overdevelopment
---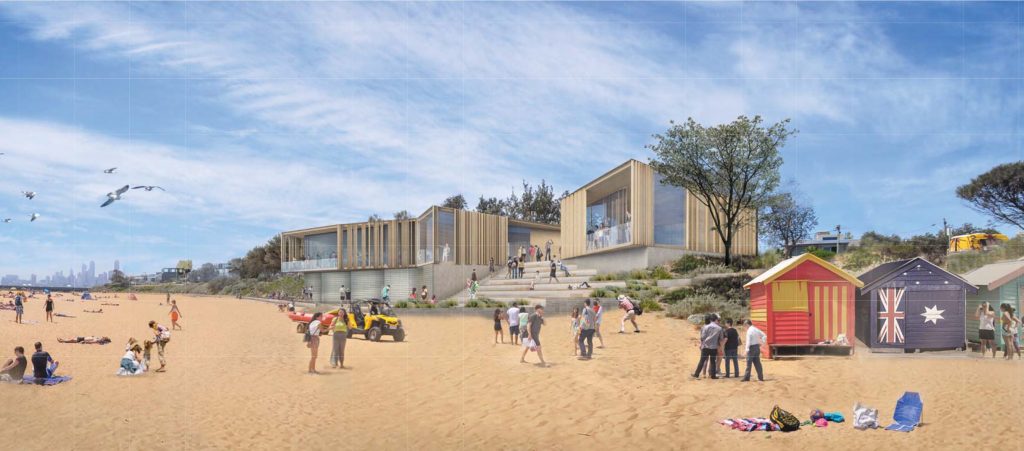 Brighton residents are fighting a proposal by Bayside City Council to replace the Surf Lifesaving Club on Dendy Street Beach with a new complex including a cafe and multi-purpose/training room which would be available for hire, and extensive landscaping works including a forecourt, rain garden and decking. The matter is now before VCAT, with a hearing scheduled for November 2017. For more information about the proposal and the VCAT hearing, including plans and background reports, click here.
In a parallel process, the Executive Director of Heritage Victoria recently made a recommendation to include the iconic Dendy Street Beach Bathing Boxes and their coastal landscape setting on the Victorian Heritage Register.
We believe that Council's proposal would be an overdevelopment of the site, largely due to the inclusion of the cafe and multi-purpose room in the complex, and that the scale of the development should be dramatically reduced. You can support the Brighton community's campaign by signing this petition.