Budj Bim Cultural Landscape inscribed on UNESCO World Heritage List
---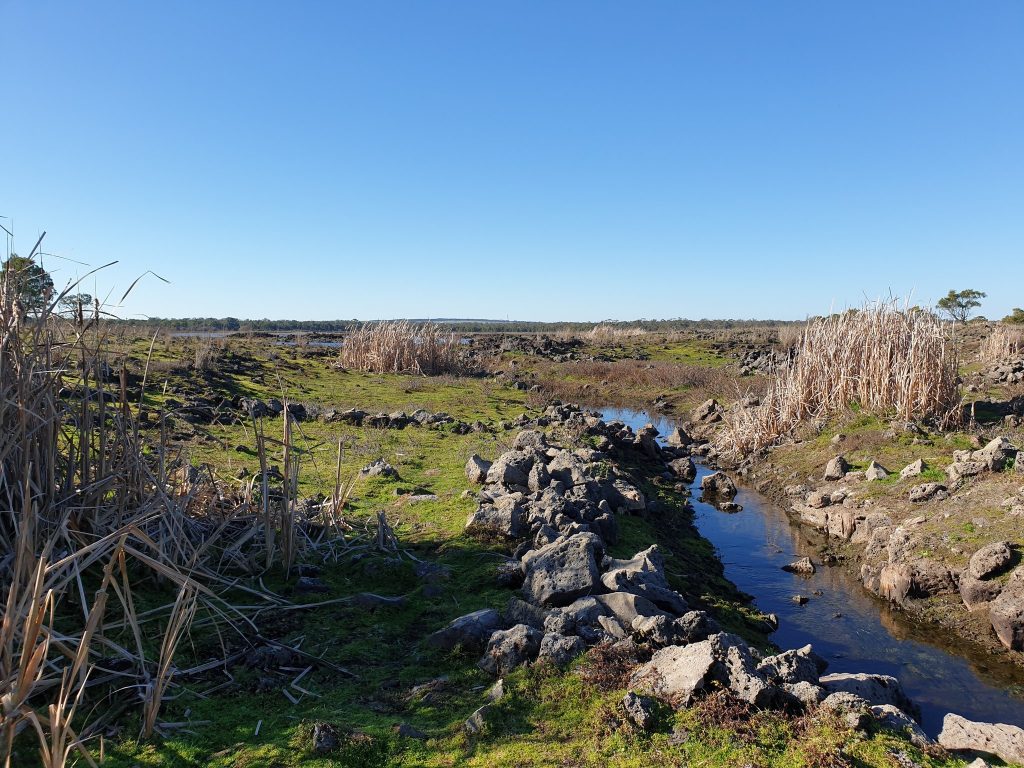 The Budj Bim Cultural Landscape has been inscribed on the UNESCO World Heritage list, making it the first Australian site to be recognised exclusively for its Aboriginal cultural values. This is a monumental achievement led by the Gunditjmara people who have managed their Country for thousands of years and pursued this listing over several decades.
The landscape includes the Budj Bim Volcano and Tae Rak (Lake Condah), as well as the Kurtonitj component, characterized by wetland swamps, and Tyrendarra in the south, an area of rocky ridges and large marshes. The Budj Bim lava flows, which connect these three components, have enabled the Gunditjmara to develop one of the largest and oldest aquaculture networks in the world. Composed of channels, dams and weirs, they are used to contain floodwaters and create basins to trap, store and harvest the kooyang eel (Anguilla australis), which has provided the population with an economic and social base for six millennia.
Australia has 19 sites on the World Heritage list, ranging from natural wonders such as the Great Barrier Reef and fossil mammal sites at Riversleigh and Naracoorte, to cultural landmarks such as the Sydney Opera House and Melbourne's Royal Exhibition Building and Carlton Gardens. You can read more about the listing via ABC News here.