Camperdown Botanic Gardens & Arboretum
---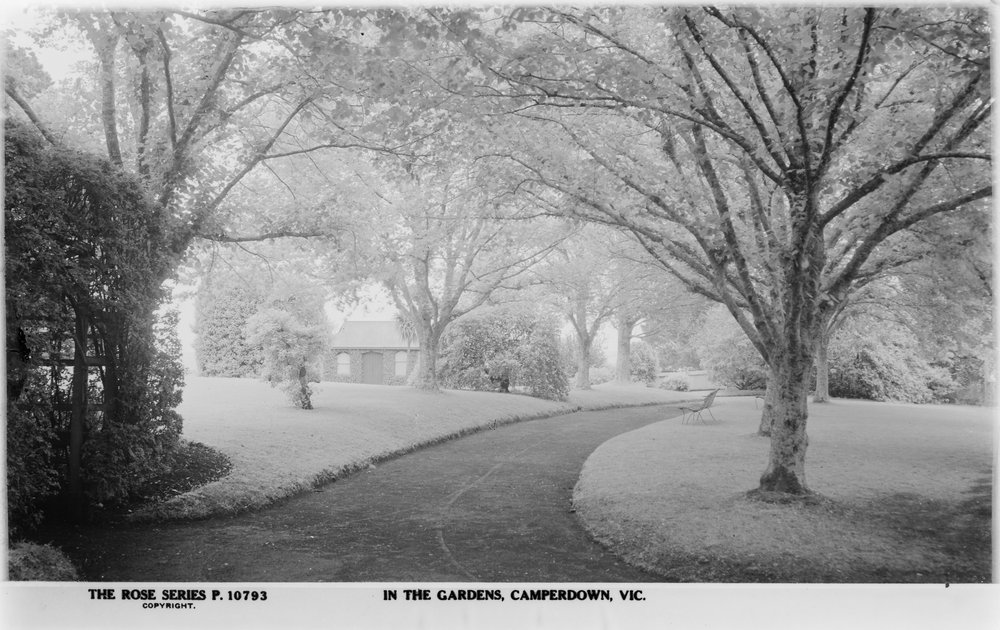 The National Trust is supporting the decision of the Executive Director, Heritage Victoria, to refuse a permit for the construction of six cabins, swimming pool, jumping pillow, excavation and associated works in the Camperdown Botanic Gardens & Arboretum.  This development, if approved, would be part of the caravan park located in the south-eastern section of the Arboretum.
The Camperdown Botanic Gardens & Arboretum is on the Victorian Heritage Register and classified by the National Trust as part of our Lake Bullen Merri and Lake Gnotuk Significant Landscape (file no. L10270).  Located atop the steep rim of a volcanic crater the site is significant for its dramatic views across the 'lakes and craters' landscape.  The Gardens & Arboretum are historically significant for their connection to early garden designers Daniel Bunce and William Guilfoyle.  The site contains many significant trees that form part of these early garden designs.
Whilst there is a long history of camping and caravaning in the Arboretum, the National Trust submits that the proposed works would be an over-development and negatively impact on the heritage significance of the site.  We have strong concerns about the impact of the proposed works on the heritage Arboretum and, although amended plans have been submitted removing the proposed works from falling within the Tree Protection Zones, the re-siting of the works is not adequate to address our concerns.  These are outlined in greater detail in our Submission in Reply:
Camperdown Botanic Gardens and Arboretum – Submission in Reply
The refusal of the permit was appealed by the Applicant to the Heritage Council of Victoria and a hearing was help in Camperdown.  This was attended by the National Trust where we again supported the decision of the Executive Director.  A decision by the Heritage Council is expected in late July.