City of Bayside votes to undertake heritage assessment of Esme Johnston House
---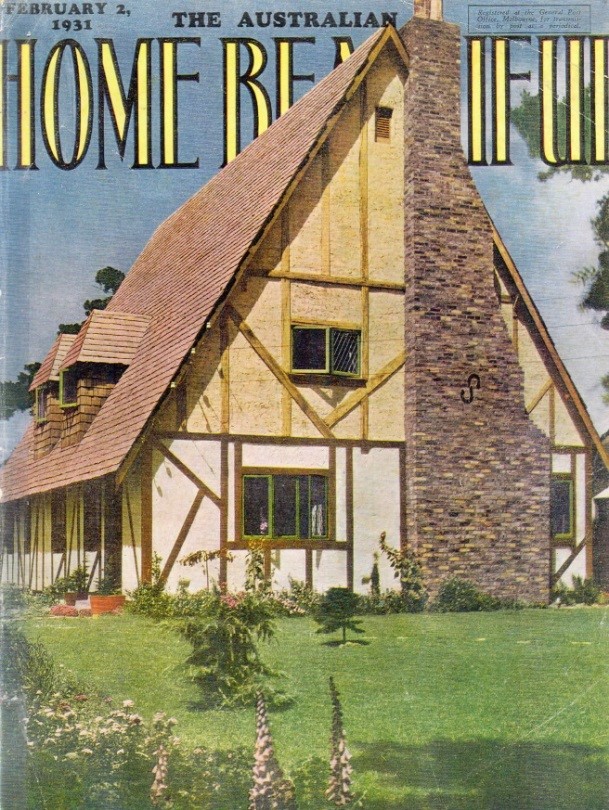 On Tuesday 17 September, City of Bayside Councillors voted to support an assessment of 38 Grosvenor Street, Brighton for potential local heritage significance. This decision follows advocacy by the National Trust and a strong campaign by local residents to save the house, which is under threat of demolition for the construction of townhouses on the site. The motion was only narrowly supported, with 4 councillors voting in support and 3 opposing the assessment, including Crs Alex del Porto, Sonia Castelli, and Rob Grinter.
The eclectic home at 38 Grosvenor Street was designed and built by Esme Johnston, an actress, writer, and radio announcer, who published regularly in Australian Home Beautiful magazine.
The Council resolution means that if the heritage assessments finds the place to be of local significance, Council will submit an application to the Minister for Planning for interim heritage controls, and commence a planning scheme amendment to apply permanent heritage controls to the property.
the National Trust applauds this decision, and it is vital that this work is undertaken quickly, with a VCAT hearing scheduled for December to determine the application for the redevelopment of the site.
The house was also nominated to the Victorian Heritage Register by residents as a rare example of a house dating to the 1930s which was designed and built by a woman.
Following an assessment of the nomination, the Executive Director of Heritage Victoria has recommended that the place not be included in the Register. Currently there are only two places on the Victorian Heritage Register (out of a total of approximately 2,500), which are attributed to female designers working alone – Muriel Stott's Little Milton (1926), and Edna Walling's Sonning, reconstructed following a fire in 1936, and part of the Bickleigh Vale estate.
Public submissions regarding this recommendation are open until Monday 14 October. In December 2018, the National Trust presented an event at the MPavilion on the presence and absence of women in the built environment.