The Trust supports the City of Greater Geelong's proposed Heritage Overlay for Vietnam Memorial and Avenue of Honour
---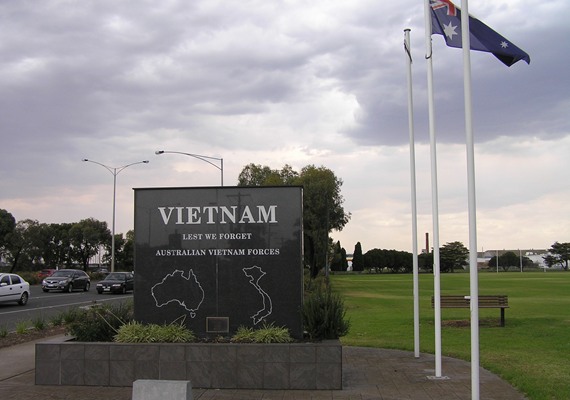 The City of Greater Geelong have prepared Planning Scheme Amendment C341 to apply a Heritage Overlay to the Vietnam Veterans Avenue of Honour and Memorial, including a memorial wall, flagpoles and memorial seat. The gates for Osborne House are in the vicinity of the proposed area, and as a result have been included in the amendment for inclusion within the overlay.
The National Trust wrote a letter of support in response to this Amendment, acknowledging the significance of the Vietnam Avenue of Honour in particular, opened in October 1995 and comprised of over 130 mature ironbark trees, as the only Avenue of Honour in Victoria specifically commemorating the Vietnam War. While the Avenue of Honour is not classified by the National Trust, we support the decision to turn on tree controls on both sides of Melbourne Road. To read the National Trust's submission in full, click here
As the Explanatory Report for the amendment makes a clear distinction between the significance of the Memorial and Avenue of Honour, and the Osborne House gates, the Trust has suggested that it may be helpful to separate the HO listing into two individual places on the heritage overlay schedule to avoid confusion that the two elements are interconnected in a historical sense (rather than merely in a spatial sense).
UPDATE: Public Exhibition for Amendment C341 has now closed. The next step is for a report on submissions to be prepared and considered by the Council's delegate. A copy of the report will be posted on the following site, click here. 
For further information about this amendment contact: