City of Melbourne Councillors vote in support of QVM "People's Panel"
---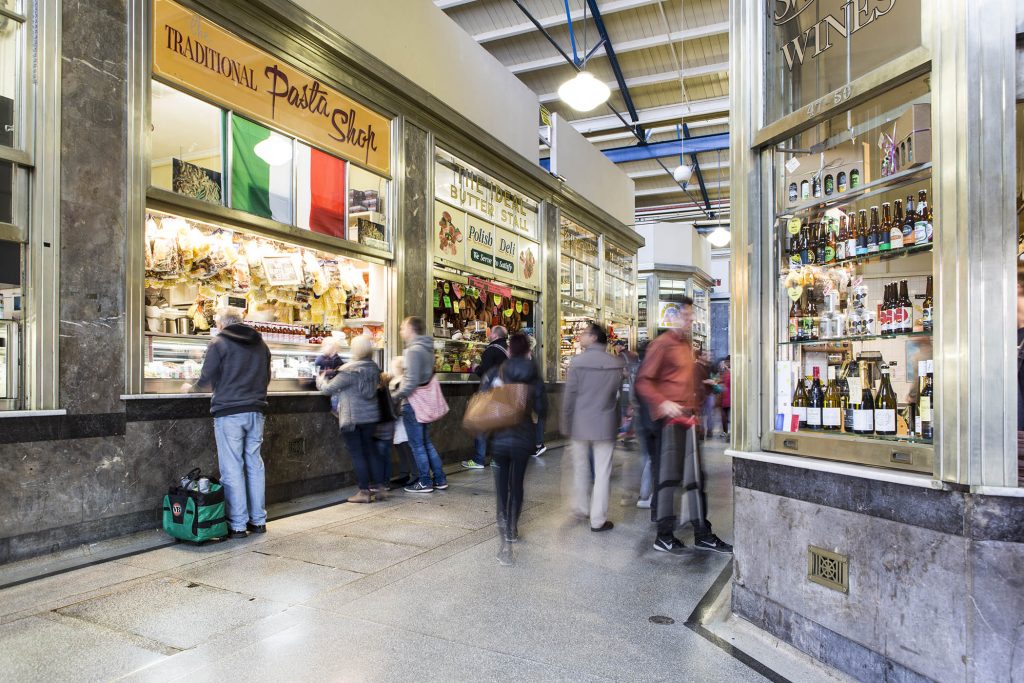 On 7 August, City of Melbourne Councillors supported the adoption of a new model of consultation for the Queen Victoria Market renewal program, recognising "a need for a new engagement approach which provides a platform for genuine, respectful and robust dialogue and increases trader, customer, community and stakeholder involvement and confidence in the development of a revised proposal for the provision of market infrastructure."
The proposal to undertake further consultation follows the announcement of the inscription of QVM on the National Heritage List, as well as calls from the National Trust, traders, and community members, to work with  key stakeholders to find a new way forward which respects the rich layers of the market's heritage, while setting the market up for the next 140 years of trading.
The proposal did not attract unanimous support, with the Council vote split 7-4. Councillors debated the motion, moved by Lord Mayor Sally Capp and seconded by Greens Councillor Rohan Leppert, at length, with detractors arguing that the Council has a strong mandate to proceed with the renewal program, and that extensive consultation had already been undertaken at great cost to ratepayers.
Based on deliberative engagement methodology , the City of Melbourne"s "People's Panel" will comprise 28 "independently and randomly selected traders, customers and community members, together with 12 invited key stakeholders who have an interest in the revised market infrastructure proposal."
According to the proposal supported by Council, the outcomes of the engagement approach will be to:
Clearly articulate and agree on the challenges contributing to the market's physical and financial decline, the need to raise the market's security, safety and compliance standards and desire to provide a better market for customers and a thriving business environment for traders.
Increase trader, customer, community and stakeholder involvement in the consideration of options to address the challenges facing the market, and confidence in the transparency of the process, through deeper and meaningful conversations with a broad range of participants.
Enable officers and stakeholders to weigh up the complexities, issues, trade-offs and opportunities involved in the selection of one or more options for the provision of market infrastructure for consideration by Council.
This move follows a resolution supported unanimously by Councillors on 31 July to implement new governance arrangements for QVM, including greater trader, customer and community input on key renewal and strategic operational considerations.
The City of Melbourne has previously used the deliberative engagement or "citizen jury" model in 2014 to develop its 10-year financial plan, and in 2015 in the development of the City's Future Melbourne 2026 plan.
Prior to Council's decision, the National Trust wrote to Councillors supporting the proposed engagement methodology, and we have called for adequate time and resources to be provided to ensure that that the outcome is meaningful, transparent, and one of integrity, which can provide a greater level of confidence and certainty for both the City of Melbourne and community stakeholders moving forward.