City of Melbourne seeks feedback on new heritage protections for the CBD
---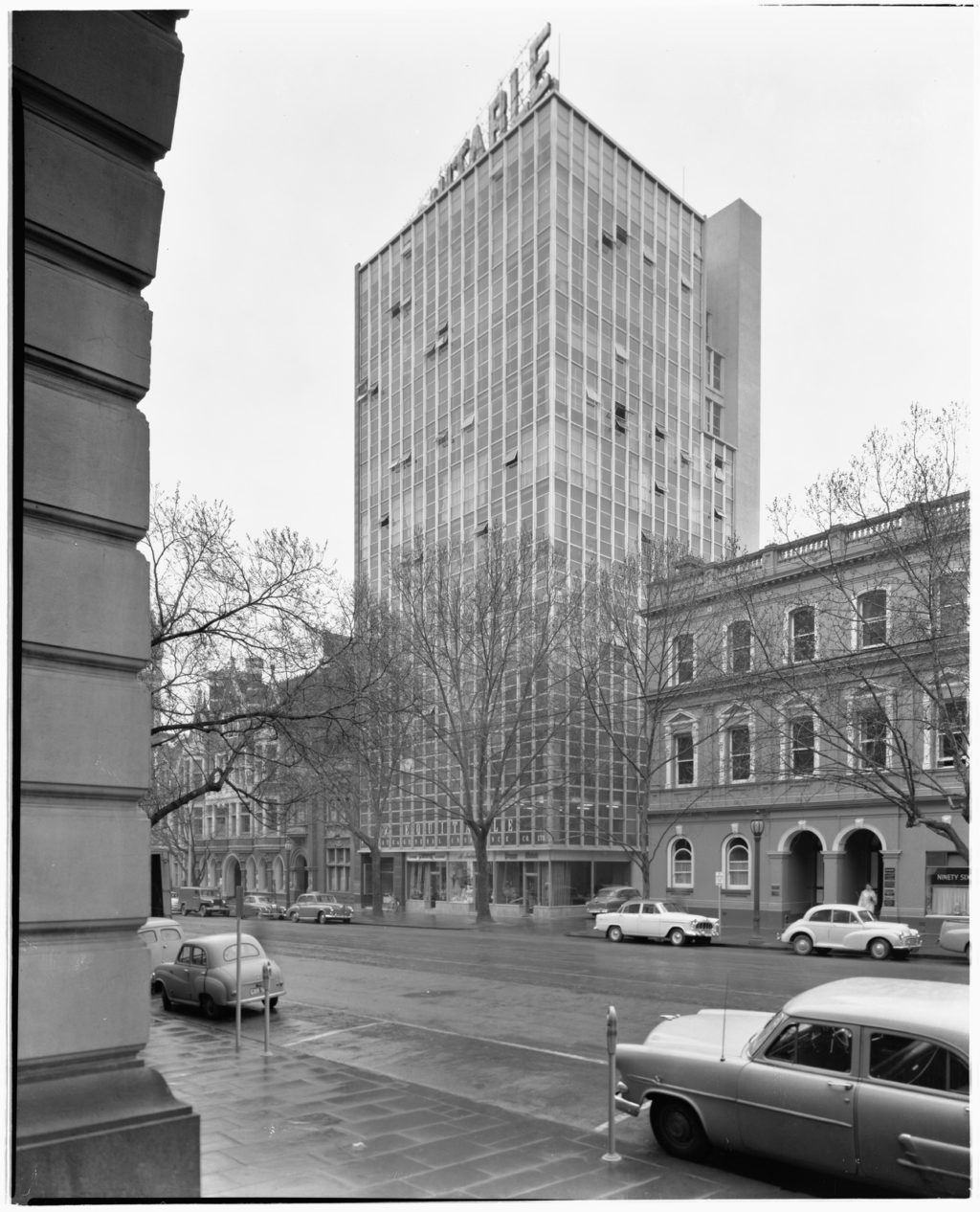 Featured image: Gilbert Court, 100 Collins Street, 1957, Lyle Fowler, State Library of Victoria. 
The City of Melbourne is currently seeking feedback on the Hoddle Grid Heritage Review, the most comprehensive review of heritage protections in the CBD since the 1990s.
New protections are proposed for 137 buildings and 5 precincts, including 55 places that represent the best of the city's architecture from 1945-1975, telling an important story about the city's growth and evolution following WWII. The shortlist of sites for protection has been finalised following an in-depth review of the city's history and heritage by an expert team of consultants, as well as industry and community input, including advice from the National Trust of Australia (Victoria).
Speaking to CBD News recently, National Trust Advocacy Manager Felicity Watson said "as a general rule post-war heritage is not well represented in local heritage protection, or even at the state level. We've been advocating for a long time for more recognition so we're really excited about the work done in this review."
Drawing a parallel between the Gold Rush, which contributed to Melbourne's image as "Marvellous Melbourne", and the post-war period, she said "We have all this amazing architecture from that period when it was one of the fastest growing cities in the world, but similarly the post- war period was a real boom time in Melbourne's history. There was a renewed optimism and new ideas about design and architecture. Immigrant architects were coming to work here and bringing influence with them from Europe."
There are many ways to get involved in the Hoddle Grid Heritage Review, with information available on the Participate Melbourne website. You can:
make a formal submission
go for a self-guided walk
take part in a drawing class
browse the interactive map
attend an online information session
view a photography exhibition
share your colouring in activity
attend a panel talk.
Join the conversation about post-war heritage!
On Friday 11 December at 12.30, architect Jefa Greenaway will host an online panel discussion for the Melbourne Conversations series, featuring the National Trust's Felicity Watson, as well as architectural historian Professor Hannah Lewi, architect Tim Leslie, and urban designer and design advocate Andy Fergus. BOOK NOW!