Continental Hotel development on hold as site put back on the market
---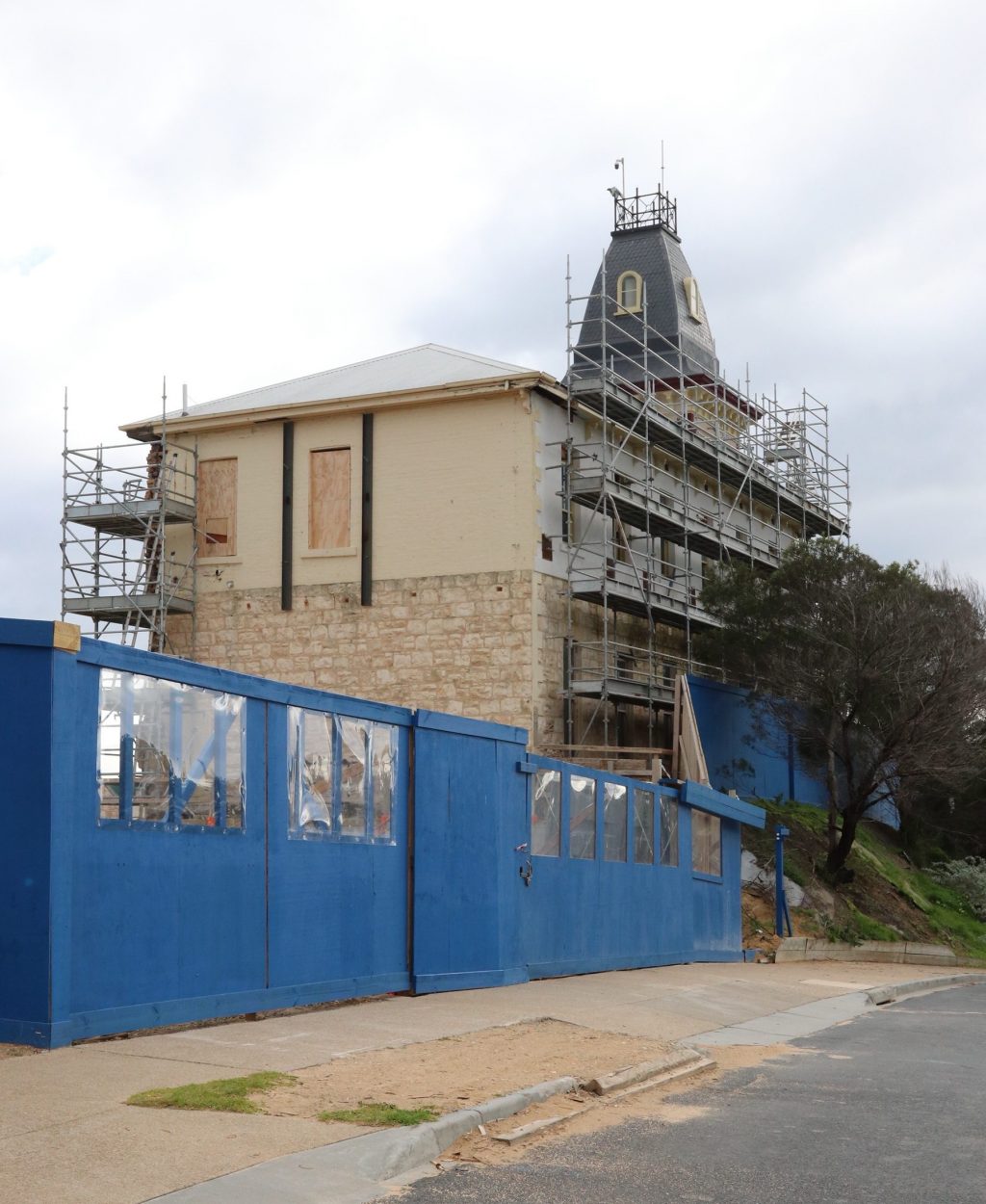 The Continental Hotel is currently up for sale for the third time in 4 years, after the collapse of the Steller Group, which had come on board to redevelop the site with owner Julian Gerner. Work at the site has ceased, with scaffolding in place around the historic building, and a large excavation at the rear of the site.
A public meeting was held on 30 June 2019 chaired by Nepean Conservation Group President and National Trust Deputy Chair Dr Ursula de Jong, which was attended by approximately 400 people. National Trust Advocacy Manager Felicity Watson addressed the crowd, urging the community and the owner to work together towards our common aim to see the Conti open its doors again.
The hotel was established 1875 by comedian and theatre entrepeneur George Coppin, designed in the Victorian Italianate style and featuring the locally quarried limestone which provides the distinctive character of many of Sorrento's historic buildings. Coppin's enterprise contributed to the development of Sorrento from 1870s to 1890s as a popular seaside resort. The building is recognised on the Victorian Heritage Register as a relatively intact example of type of hotel popular in later years of the nineteenth century providing accommodation, entertainment, associated hotel services for wealthy city tourists.
After acquiring the site in 2015, Gerner received development approval for the refurbishment of the hotel and a new 4-storey mixed-use development consisting of 15 residential units and a wellness centre, roof terrace, and underground car parking. The redevelopment was opposed by members of the local community including the Nepean Conservation Group and the National Trust, due to the scale of new development and impact on the historic town centre, however it received Council and Heritage Victoria approval in 2016-17.
Work undertaken to date has included heritage conservation works including repairs to the tower, waterproofing, underpinning, structural repairs, and the condition of the building is now being closely monitored by Heritage Victoria and Mornington Peninsula Shire Council, with an extensive list of protection works having been developed with the project's conservation architect.
The National Trust is hopeful that a new owner who shares the community's passion for this Peninsula icon will step in to complete the project. The hotel is currently for sale through Colliers International, with Expressions of Interest closing on 26 June.