Environmental Win in Ventnor
---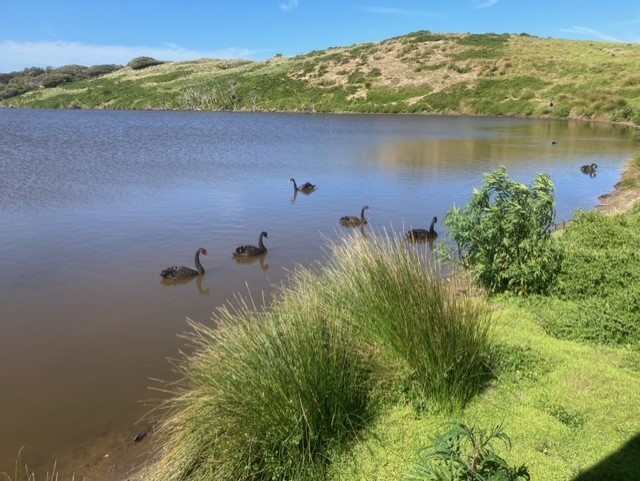 The National Trust applauds the Bass Coast Shire Council for refusing a planning permit application which could have had extremely detrimental impacts to the environment. The application proposed to develop a tourist retreat on a property at Kitty Millers Bay Road in Ventnor on Phillip Island. Council received more than 160 objections to this planning application, indicating a high level of concern from community members and conservation organisations.
The land in question was once intended to be a trout farm, with three artificial lagoons created for this purpose. For reasons unknown, the trout farm never eventuated and the site became degraded with highly saline water. Landcare and other conservation organisations have previously organised volunteer activities with the local community to rehabilitate parts of the property. 
The wetlands on the property flow into the nearby Swan Lake which is a biodiversity hotspot including nesting grounds for migratory birds. Swan Lake is also part of the Southern Coastline of Phillip Island, a landscape classified by the National Trust as Nationally significant (L10076). Biologically, the area is significant at the international level. The coastal vegetation and the surrounding land and marine environments provide habitat for numerous fauna and flora species which are at risk, including the migratory Short-tailed Shearwater which is protected under international agreements and the Little Penguin. The significance of this landscape has been recognised through inclusion on the Register of the National Estate. (Southern Coastline of Phillip Island Statement of Significance)
The National Trust was highly concerned about the potential environmental impacts, the most alarming being earthworks proposed to deepen one of the lagoons. Such an activity could have a detrimental impact not only for the wetlands located on the property but also at Swan Lake. The earthworks could lead to an increase in salinity, pollution and the very disastrous risk of sulphuric acid oxidization which is extremely toxic.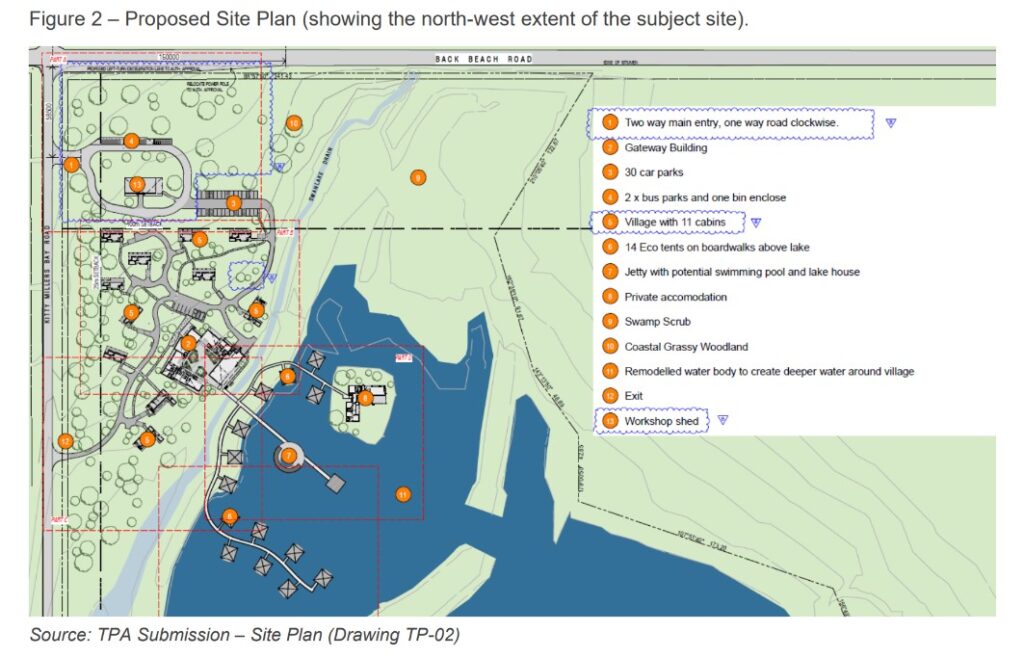 Last month, the Council refused the planning permit application on the grounds including that:
The development would result in unmitigated risk to the environment.
The proposed use and development does not achieve a net community benefit as the negative impacts on the environment and landscape and risk to sustainable agriculture outweigh the economic development benefits.
You can view the National Trust's submission here.