Executive Director recommendations to represent diversity on the VHR
---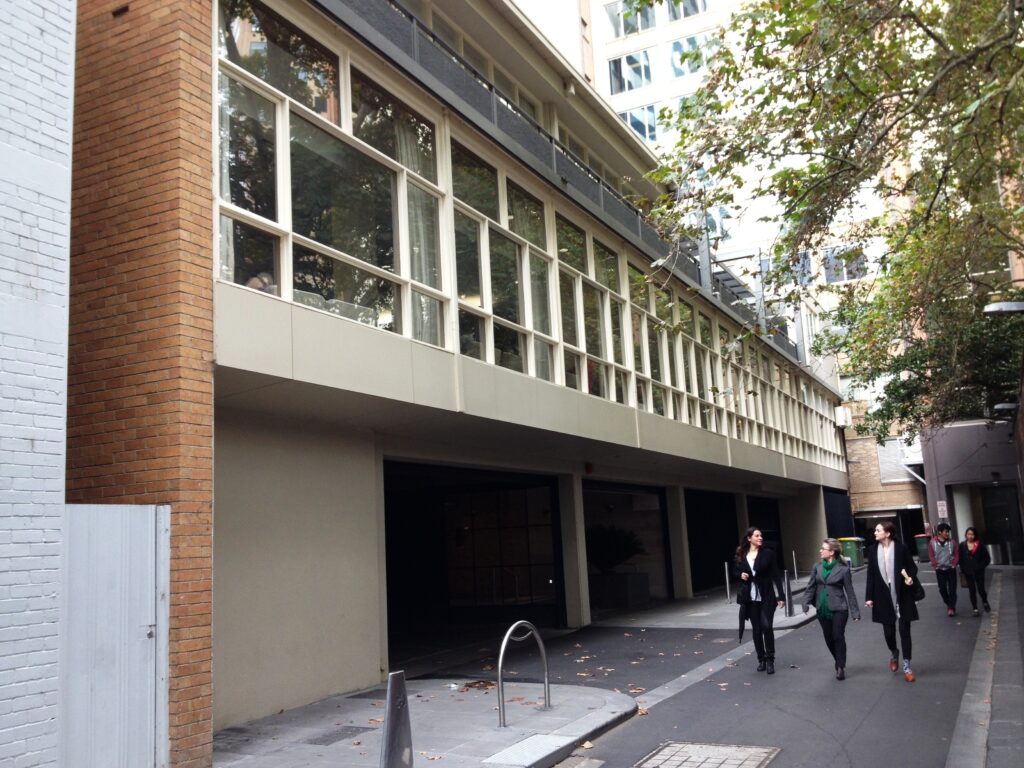 Feature Image: The Lyceum Club
In June the Heritage Council decided to include the Melbourne AIDS Memorial Quilt, the Lyceum Club, and Edith Ingpen House on the Victorian Heritage Register. Earlier this year the Executive Director of Heritage Victoria made recommendations for their inclusion on the state register as part of Heritage Victoria's current project to enrich the Victorian Heritage Register with objects and places representative of minority histories.  The addition of the Melbourne AIDS Memorial Quilt, the Lyceum Club and Edith Ingpen House will diversify the register with women's and LGBTIQ+ histories.
Learn more about these fascinating places and objects below:
Melbourne AIDS Memorial Quilt
The Melbourne AIDS Memorial Quilt is one of Victoria's largest, most important and enduring pieces of community art. A commemorative quilt of 209 panels sewn onto 27 Sqaure fabric blocks, the quilt is one of the most important objects associated with the AIDS Crisis in Victoria during the late 1980s and early 1990s.
Each quilt panel represents a person or group of people who died from AIDS-related conditions and is made from a large variety of materials including clothing, teddy bears, gumnuts, sequins, feathers, shoes and metal badges.
Prior to effective treatments which saw the number of AIDS-related deaths decline, HIV (Human Immunodeficiency Virus) spread rapidly through some Australian communities, particularly between 1983 and 1985.
The Melbourne AIDS Memorial Quilt has become one of Victoria's most valuable resources for promoting a compassionate and educational dialogue about HIV/AIDS within diverse communities. It is displayed annually at the Positive Living Centre on World AIDS Day, 1 December.
Read the Executive Director's Report on the Melbourne AIDS Memorial Quilt
Lyceum Club
Since its formation in 1912 the Lyceum Club has pioneered the education of women in universities, their rise in male-dominated professions and the creation of women's spaces.
The Lyceum Club building at 2-18 Ridgway Place, Melbourne is a rare example in Victoria of a building designed for and by women, with a tradition of continuous design input by women over decades. Since the original 1957 Modernist design by Ellison Harvie, subsequent renovations and additions have predominantly been designed by women architects. The building consolidates the presence and influence of the Lyceum Club, with the upper levels taking advantage of views over the garden of the Melbourne Club, the oldest men's club in Victoria.
Since 1959 the Ridgway Place clubrooms have provided a place of social congregation and intellectual exchange amongst professional women. 
Read the Executive Director's Report on the Lyceum Club
Edith Ingpen House
Edith Ingpen House is an architecturally significant property, with an uncommon circular form. The property's architect and original owner, Edith Ingpen was a trailblazer for women architects in the 1930s in Victoria.  
Edith Ingpen was the first woman to graduate the University of Melbourne Architecture course in 1933. She established her won business in Victoria, mainly working on domestic projects and commercial fit outs. During World War II Ingpen became the first professional woman architect to be employed with the Victorian Public Works Department, where she received a lower salary than her male colleagues. After being denied a promotion to a senior position, despite a recommendation for the Chief Architect, Ingpen resigned in 1965 and left Australia to live in England.
Ingpen's house at 65 School Road, Crossover is circular (dodecahedral) with the internal spaces arranged as segments which fan out from a central dining room/lounge space. Ingpen's designs were known for their economic use of interior space.