Footscray Oak highlights Need for Maribyrnong Tree Protection
---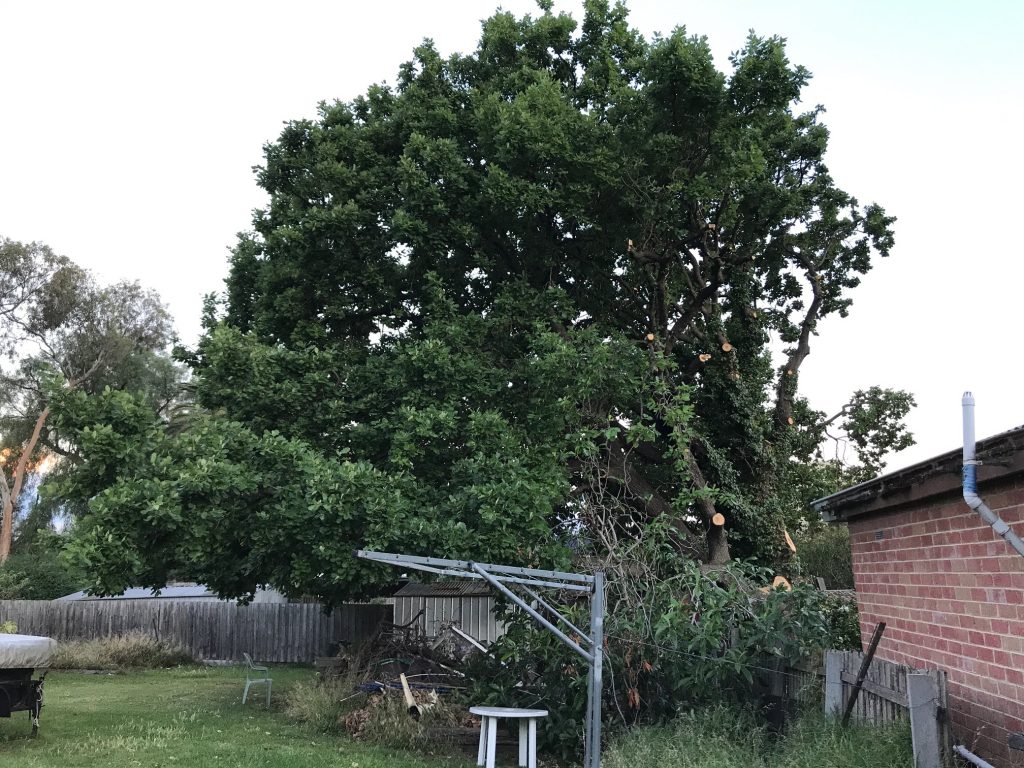 The National Trust is supporting a group of Footscray residents fighting to save a historic oak tree on Hyde Street. With a large canopy extending over 5 property boundaries, the tree is estimated to be more than 100 years old, and provides amenity for residents and habitat for wildlife. However no permit is required for its removal, so residents were taken by surprise when the owner of the property engaged an arborist to remove it, to facilitate future development on the site. While at the time of writing works to remove the tree have ceased, approximately 50% of the canopy has been removed, leaving it in a perilous state.
In response, the National Trust is calling on the City of Maribyrnong to create a Significant Tree Register, and to initiate planning controls to protect trees on the Register. The Conversation recently reported that "Melbourne's western suburbs have tree canopy coverage of only 5% to 10%, compared to between 10% and 30% in the rest of the city's suburbs." With current development pressures in Footscray and other areas in the municipality, including infrastructure projects such as the West Gate Tunnel, it is therefore crucial to protect existing trees.
The Footscray oak tree has now been nominated to the National Trust's Register of Significant Trees, and will be considered by the Trust's Expert Tree Committee in December, however inclusion on the Register would not provide legal protection for the tree.
You can show your support for trees in the City of Maribyrnong by signing this petition.