Former Hoyts Cinema Building, 140 Bourke Street, Melbourne
---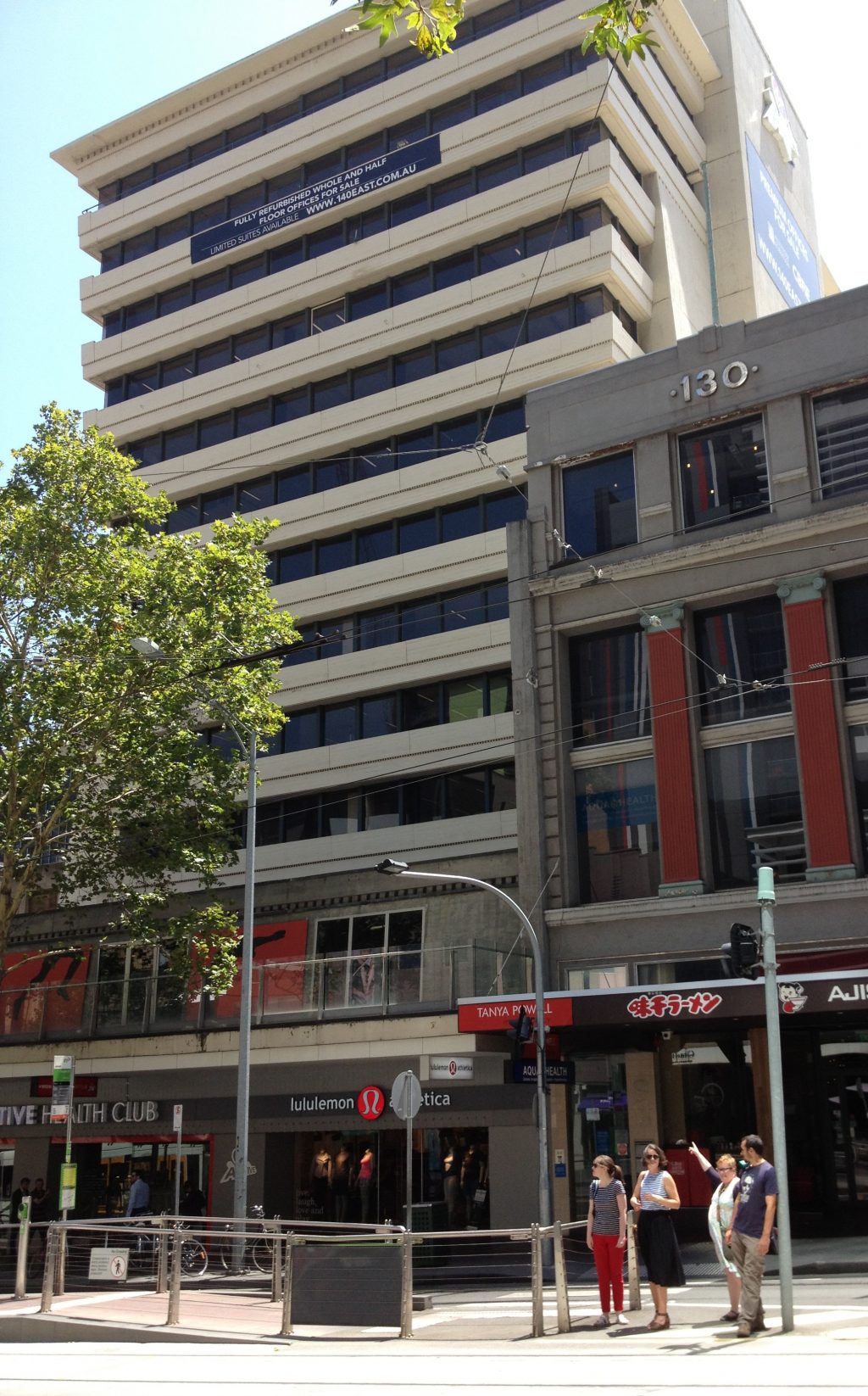 In November 2013, we nominated the former Hoyts Cinema Complex in Bourke Street for the Victorian Heritage Register. Designed by Sydney architect Peter Muller in 1969, it is one of Melbourne's outstanding (and difficult-to-categorise) post-war buildings. Heritage Victoria has now recommended its inclusion on the Victorian Heritage Register.  The Planning Minister was yesterday quoted in the Herald Sun, commenting on the Hoyts building and Total House, saying "People use the term brutalist architecture to legitimise ugly buildings, but I don't think we should be saving ugly buildings in Melbourne." 
The subjectivity of the Minister's assessment is at odds with the objective assessment of Heritage Victoria, the agency that advises the Minister for planning on heritage issues. The minister should be taking the advice of his department, not publicly criticising them.  If the Minister does not like the building, he will have the ability to "call-in" the matter (in the event of a hearing before the Heritage Council) , otherwise we would prefer to see greater support for Melbourne's significant 20th century heritage from our Ministers for Planning.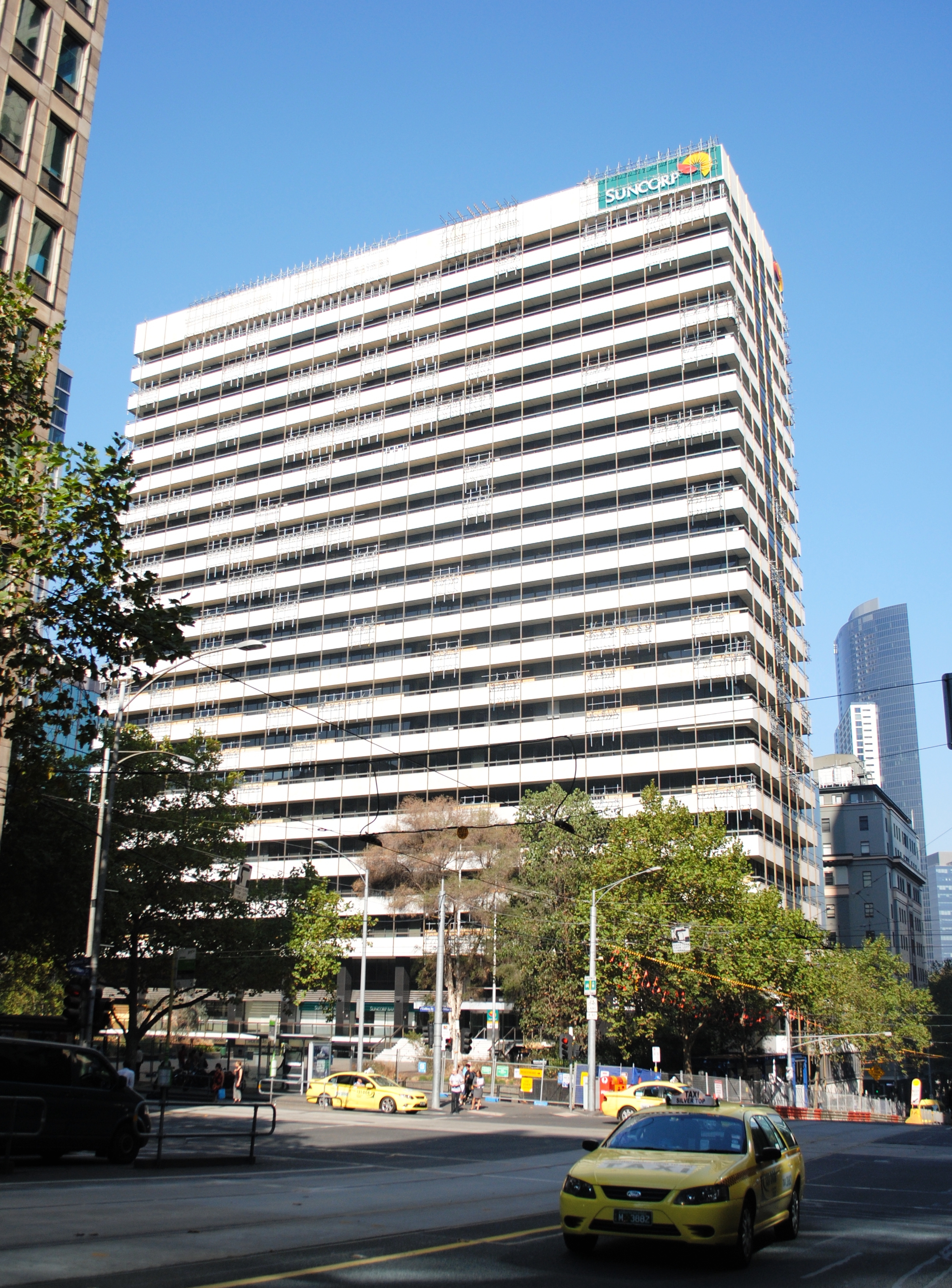 The former National Mutual Building, finished in 1965,  is from the same era and was recently granted a permit for demolition by the City of Melbourne.
The officer's report states:
As a result of the marble stone cladding falling to the ground in January 2012, the forecourt and sections of Market Street and Flinders Lane have continued to have been closed off to the public. At the time of the falling marble, there were barricades erected also in William Street, however, after the installation of retaining bracing at an estimated cost of $2.2 million William Street was later opened. The major tenant of the building, Suncorp have also vacated the site.
Investigations by the property owners have shown that all of the marble panels have the potential to fall due to the experimental nature of a number of fixing techniques that were used when the building was being constructed. In order to retain these, the
amount of work that will be required is extensive and expensive to undertake.
Setting aside the lost of revenue from rent, the owners of the site have and will continue to spend a substantial amount of money ensuring the site is safe. The cost of the demolition according to the application is $18 million dollars. The owner is also devoting time and money in the process of engaging appropriate architects for the future development of the site through a design competition.
The site including the subject building currently presents as a bomb site and is having a negative impact on the surrounds through its appearance. The required partial closure of streets is also having negative impacts on the general public especially neighbouring properties.