HAVE YOUR SAY: Melbourne Metro Tunnel Project
---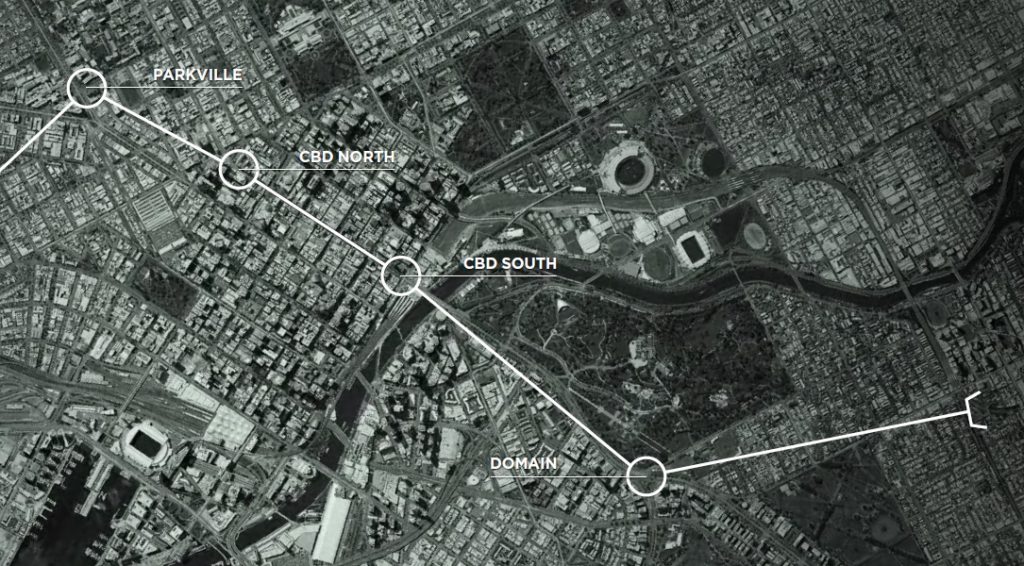 Draft Development Plans, Draft Early Works Plan and Heritage Permits for the Metro Tunnel Project are now available for public comment. Feedback will only be open until Friday 15 December, 2017, and can be submitted here. Further details and links below:
The Development Plans describes the proposed designs for the station entrances and surrounds to the ticket gates. The proposed stations are:
North Melbourne Station (initially known as Arden – the existing North Melbourne Station will be renamed West Melbourne Station to accommodate this)
Parkville Station
State Library Station (initially known as CBD North)
Town Hall Station (initially known as CBD South)
ANZAC Station (initially known as Domain)
A Draft Early Works Plan has been prepared to facilitate the delivery of the Project. The Early Works include: monument and plaque relocation and removal, utility service relocation, road and transport network changes, property demolition works and associated construction activities.
Click below to view the plans:
A number of sites and locations along the Metro Tunnel are of heritage significance. In some cases these sites are registered on the Victorian Heritage Register and require a heritage permit to be approved before are undertaken.
Heritage permit applications have been submitted to Heritage Victoria for heritage works and tree removal in the Domain precinct associated with the St Kilda Road tram/road realignment and setup of a Tunnel Boring Machine support facility at Edmund Herring Oval.
Click here to view the permit applications and to provide feedback. 
Community Information Sessions
A series of drop-in community information sessions will be held around Melbourne to provide an opportunity for people to view the draft Development Plans for the five new underground stations and ask questions of the Metro Tunnel project team:
Thursday 30 November, 11am – 2pm, Seasons Botanic Gardens, 348 St Kilda Road, Melbourne
Thursday 30 November, 5:30pm – 8:30pm, Seasons Botanic Gardens, 348 St Kilda Road, Melbourne
Monday 4 December, 5:30pm – 8:30pm, Meat Market, 5 Blackwood Street, North Melbourne
Tuesday 5 December, 11am – 2pm, Melbourne Town Hall, 90-130 Swanston Street, Melbourne
Tuesday 5 December, 5:30pm – 8:30pm, Melbourne Town Hall, 90-130 Swanston Street, Melbourne
Saturday 9 December, 11am – 2pm, North Melbourne Football Club, 204-206 Arden Street, North Melbourne
Tuesday 12 December, 5:30pm – 8:30pm, Melbourne Town Hall, 90-130 Swanston Street, Melbourne