Heritage Protection in the City of Maroondah
---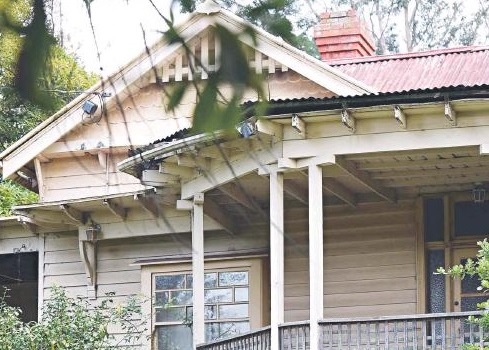 After being approached by members of the Ringwood & District Historical Society and the Jubilee Park Residents Heritage Groups (JPRHG), the Trust has written to the CEO of the Maroondah City Council supporting community concerns regarding the identification and protection of heritage in Maroondah, and particularly in Ringwood. To read our letter in full, click here. To read an overview of the community group concerns, click here.
The last comprehensive heritage study in Maroondah was completed in 1998, with a review completed in 2003. Through Planning Scheme Amendment C42, only 61 out of 180 places were approved for inclusion under the Heritage Overlay. Based on these factors, the Trust has encouraged the Council to progress the implementation of a Heritage Study through a further planning amendment. The Trust referenced the current sub-division permit for 5-7 Evelyn Road, Ringwood (a property first identified in 1998/2008 Heritage Study but not included in Amendment C42, pictured above), which highlights the urgent need for further work to be undertaken to ensure places of heritage significance are recognized and protected within the planning scheme.
An article published in the Maroondah Leader (7 June 2016), provides a concise summary of the concerns. To read in full, Click here.