Heritage Values Win at the Land Titles Office
---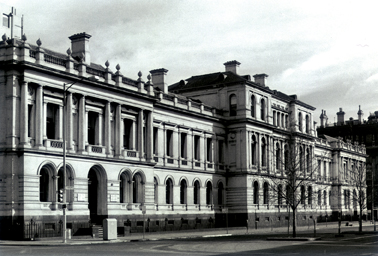 Feature image: Melbourne Titles Office. 283 Queen St. 1973, photographer John T. Collins. Source: State Library of Victoria
The National Trust applauds Heritage Victoria's decision to refuse a permit application to build a 25-level office tower above the state heritage listed Land Titles Office on Queen Street, Melbourne. The decision sets an important precedent regarding "the reasonable or economic use" of registered places, with the decision finding that the proposed conservation and maintenance of the heritage building does not justify its unsympathetic development.
Built in 1889, the former Land Titles Office is one of Victoria's most prominent and significant civic buildings, noted as having one of the most extensive public building facades in Melbourne, spanning a full city block. The Land Titles Office is attributed to architect JJ Clark, who also designed the Treasury Building, and includes a strong room, one of the state's first fireproof buildings, designed to protect Certificates of Title for properties.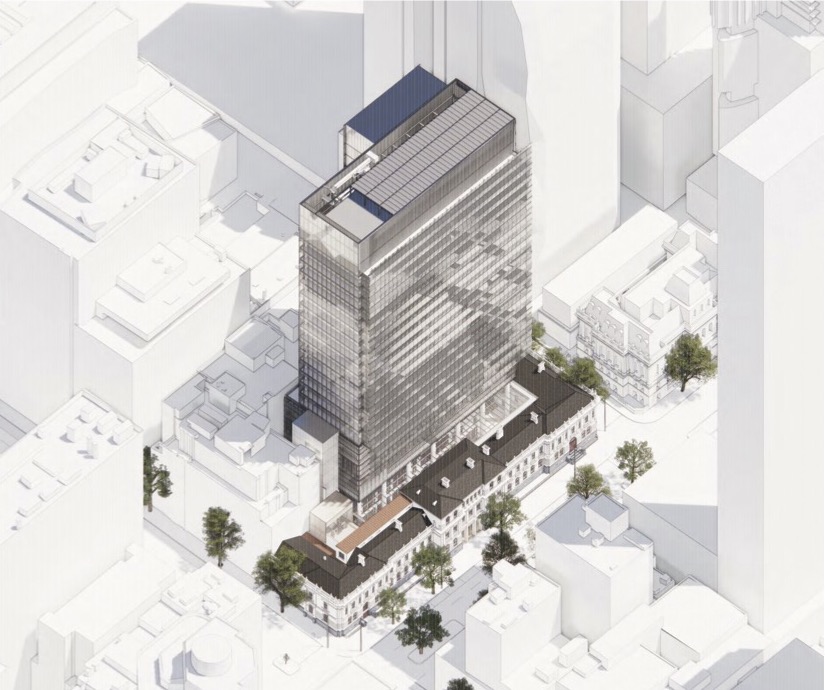 Image: Render of proposed development of Former Land Titles Office. Source: ISPT/Bates Smart. 
In its permit application, developer ISPT argued that the construction of a tower is necessary to fund the conservation of the heritage building, providing an economic assessment which found the refurbishment of the Land Titles Office is not financially feasible without the additional commercial space provided by the tower. However Heritage Victoria did not accept this, finding that the proposal is an overdevelopment of the site.
Heritage Victoria refused the proposal on the grounds that the development would have significant physical and visual impact on the historical building, as the proposed tower would visually overwhelm and dominate the view of the office building, reducing it to a podium to the proposed tower. The redevelopment also proposed demolition of areas including the boiler room and the former receiving and issuing hall to allow for the construction of the tower and the insertion of a large new entrance and lobby.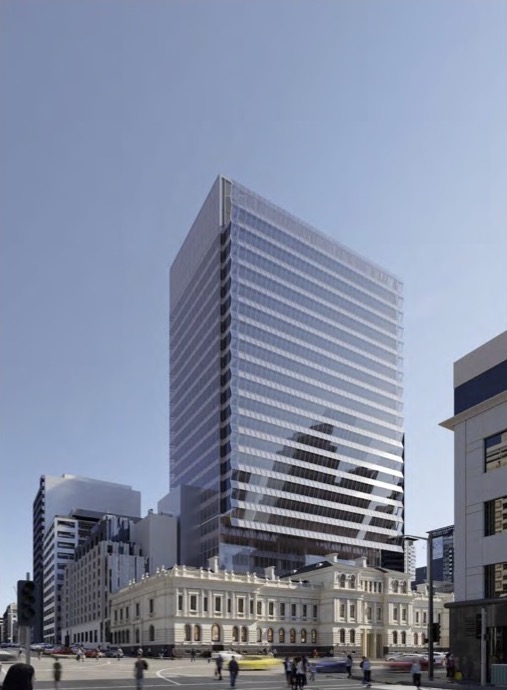 Image: Render of proposed development seen from Queen Street / Lonsdale Street. Source: ISPT/Bates Smart. 
The National Trust objected to the partial demolition of the Land Titles Office, and the construction of the tower in February, on the grounds it would have an adverse and unacceptable impact on the registered place. In the our submission we supported the proposed conservation and use of the building for commercial office space, as this would continue the building's historic use, but argued that, fundamentally, a high-rise tower cannot be accommodated on this site without adversely impacting the heritage values of the place. 
In a report in The Age, National Trust Chief Executive Officer Simon Ambrose commented that "we have already seen too many historic buildings in Melbourne treated as podiums for soaring towers".
Read our full submission here. To view this and other recent permit decisions, visit Heritage Victoria's website.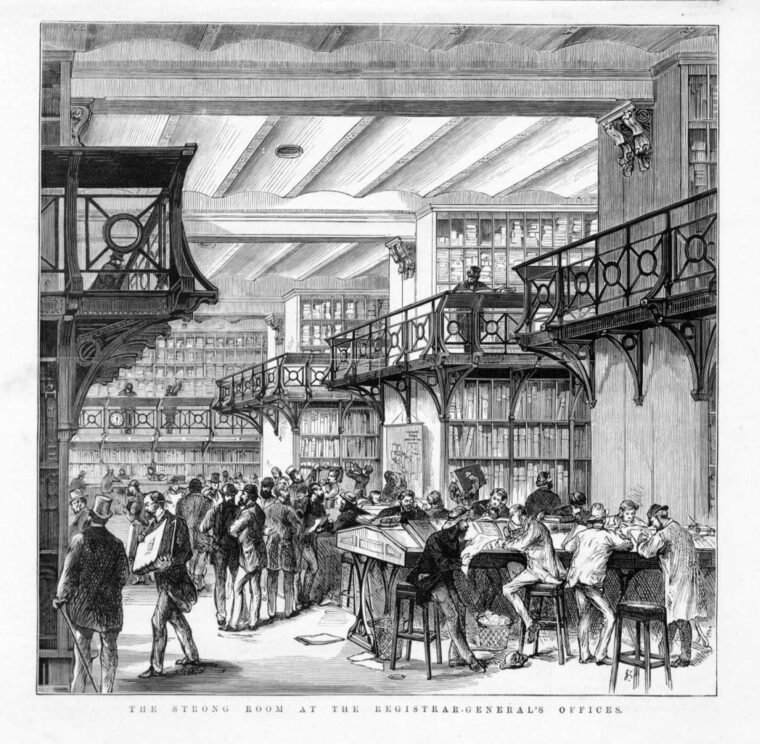 Image: The Strong Room at the Registrar-general's Offices, 1877. Creator. Samuel Calvert. Source: State Library of Victoria