Hoddle Grid Heritage Protections Approved
---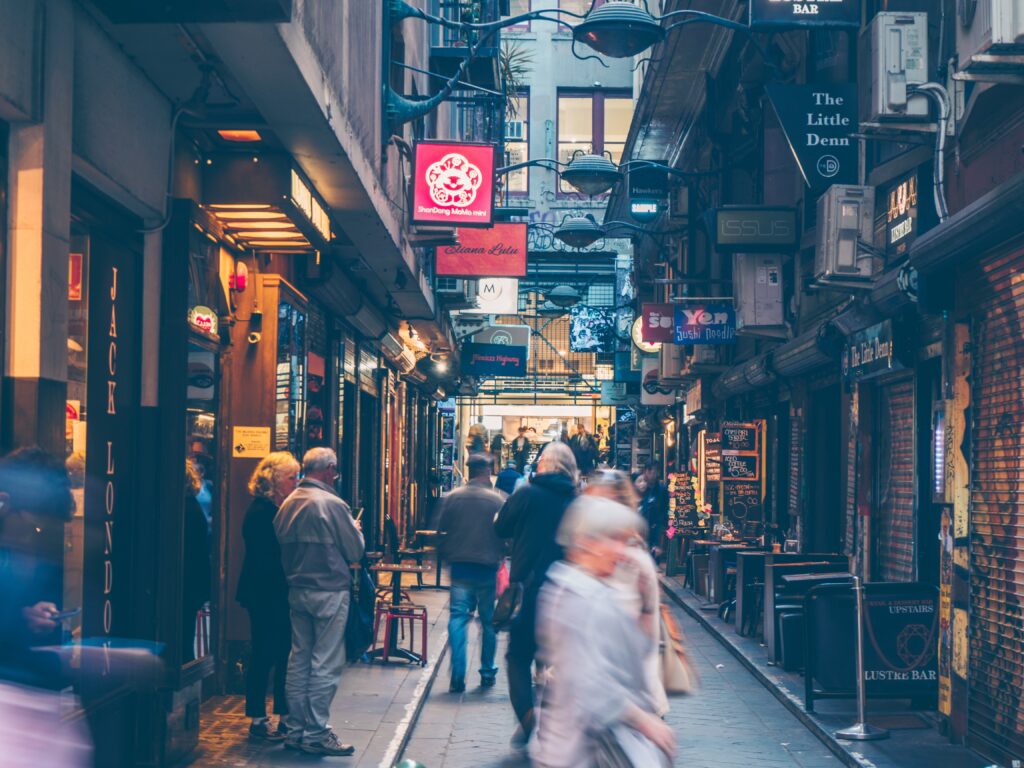 Feature Image: Flinders Lane Precinct, Centre Place, Melbourne. Credit: Steven Groeneveld
One of the most significant and complex heritage studies ever undertaken in Victoria is complete. The Minister for planning has approved heritage protections under the City of Melbourne Planning Scheme for 121 individual places and five precincts in the Hoddle Grid.
The National Trust has supported the Hoddle Grid Heritage Review since it started in 2016. The review fills some urgent gaps in heritage protection across the Melbourne CBD, with the addition of local heritage protections to significant post war properties providing certainty to the community, property owners and developers.
The new protections include 48 places dating from the post-WWII period, many of which were documented in the National Trust's 2014 "Melbourne's Marvelous Modernism" report. These places reflect the innovation and optimism of the post-WWII period, when Melbourne emerged as Australia's commercial capital. In a recent statement to The Age, National Trust Chief Executive Officer Simon Ambrose commented that "This level of recognition for important post-WWII development is unparalleled in Australia." 
The National Trust congratulates City of Melbourne Councillors, especially Heritage Portfolio Chair Rohan Leppert, as well as Council Officers, for the success of this ground-breaking study. 
Want to explore the properties included in the heritage study? The City of Melbourne have developed self-guided walking tours so you can learn more about the heritage of the Hoddle Grid.
Find a tour here.