National Trust responds to Lake Tyrrell Tourism Infrastructure Development Project
---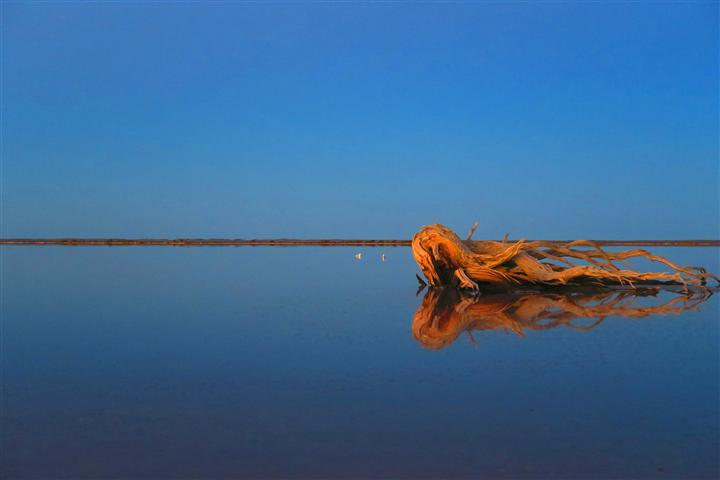 In October, the National Trust prepared a submission in response to the Lake Tyrrell Tourism Infrastructure Development Project, prepared by Buloke Shire after receiving funding to develop visitor information and infrastructure, including site works, construction of new viewing platform and toilets, boardwalk extension, sky lounge, walking paths and tracks, shade shelters, landscaping works, civil works and installation of interpretive and way finding signage.
This project is being developed to respond to the tourism boom seen at Lake Tyrrell In recent years, where very little infrastructure exists around the fragile salt basin.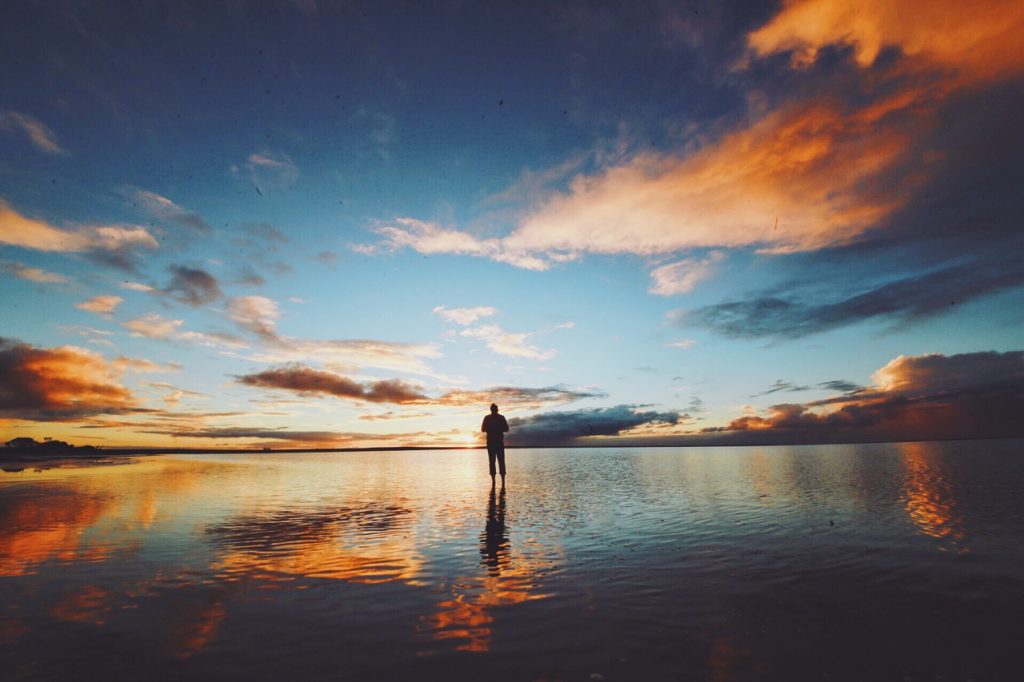 About Lake Tyrrell
Lake Tyrrell lies north of the small town of Sea Lake, 75 kms west of Swan Hill and 420 kms north-west of Melbourne. At 20,000 hectares, it is Victoria's largest salt lake. Lake Tyrrell and the surrounding salt lakes were formed as a result of the inundation of the Murray-Darling Basin and its subsequent retreat; the present landscape and soils were formed as a result of this process.
The saltbush and samphire around the lagoon support a range of wildlife, and small islands in the lake as used as a breeding ground for thousands of seagulls. Lake Tyrrell is dry most of the year, with a shallow water cover in winter. The salt-encrusted surface often appears pink or purple due to a bacterium contained in the salt, contributing to a stunning landscape. Salt crops form intricate crystal structures, and at night the sky is reflected in the water, creating exceptional views and reflections of the stars.
Indigenous History
Lake Tyrrell is one of the most important spiritual places in Wergaia Country, and is an extremely important site for Aboriginal astronomy and star gazing. Evidence of human habitation dates back at least 38,000 years.
The Boorong people of the Wergaia language group near Lake Tyrrell pride themselves on their detailed astronomical knowledge. In the 1840s, they imparted more than 40 star and planet names and their associated stories to the Englishman William Stanbridge, which he published in 1857. This clan was a member of the Wergaia speaking peoples in northwest Victoria. This region is still home to other Wergaia speaking people of the Kulin nations – Wergaia, Wotjobaluk, Dja Dja Wrung. The Boorong clan no longer exists as a separate entity, but their descendants live in north-west Victoria and throughout Victoria.
Tourism Boom
In the mid-2010s Lake Tyrrell experienced an influx of tourism, with the majority of visitors coming from China. After images of Lake Tyrrell were circulated widely on Chinese blogs, travel website and social media, the destination became a must-see for tourists. Local operators say 90% of their guests are Chinese, and Council reports as many as 1000 tourists a day during peak times.
While the rise in tourism is a much needed economic boost for the local community of Sea Lake, there are also negative consequences. Increased visitation is contributing to the degradation of the lake bed, especially due to tourists driving into the lake (local tow truck companies no longer respond to bogged vehicles due to frequency of incidents). Specific conditions also need to be right to achieve ideal photos, and there are concerns that tourists will venture away from the designated viewing platform in order to achieve the perfect shot.
There is a clear need to respond to the increase in tourism and extend infrastructure beyond the current viewing platform. The National Trust supports Council's intention to develop tourist infrastructure at Lake Tyrrell, while preserving the cultural and ecological significance of the area. With drought decimating farming and tourism in the Mallee, catering to the boom in visitation at Lake Tyrrell will provide economic benefits to the area, and provide greater engagement with this stunning landscape. We are currently in consultation with Buloke Shire, advocating for upgrades to visitor facilities and experience opportunities to be carefully assessed against identified heritage values and the policies outlined in a Conservation Management Plan.
To read the National Trust's submission in response to the Tourism Infrastructure Development Project, click here.
Featured images courtesy of Buloke Shire and Dong Yuan.