Locally significant heritage sites not recommended for inclusion in the VHR
---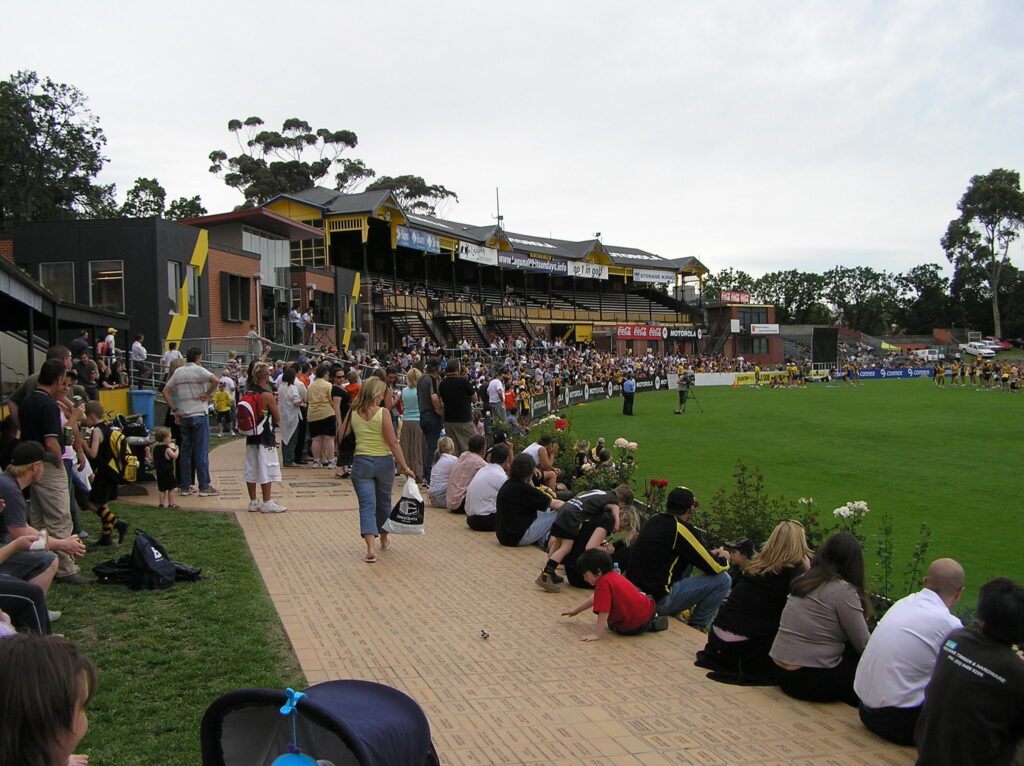 Feature Image: Punt Road Oval. Credit: Tony Malloy via Flickr 
The Executive Director of Heritage Victoria has recommended against inclusion in the Victorian Heritage Register (VHR), for two sites now recognised at the local level through Heritage Overlays.
Punt Road Oval:
The City of Melbourne has recently exhibited a planning scheme amendment that will apply strengthened protections through an individual Heritage Overlay to Punt Road Oval (HO1400). Punt Road Oval was previously protected as part of the East Melbourne and Jolimont Precinct (HO2).
Heritage Victoria has found, that while Punt Road Oval may satisfy certain criteria for cultural heritage significance, it does not convey these values at the required state level. Other sites such as the MCG were found to have stronger demonstrations of significance such as the history and development of Australian Rules Football in Victoria.
The decision follows news of the approved redevelopment of the football ground, including the demolition of the Jack Dyer Stand.
Victory House:
After an initial decision by Ballarat City Council not to progress a recommended interim heritage overlay protection at Victory House in Canadian, the Chinese Australian Cultural Society Ballarat Inc. applied for an Interim Protection Order (IPO), which the Heritage Council granted. At the time Victory House, which has strong connections to Ballarat's Chinese-Australian community, was under threat of redevelopment.
Councillors have since back flipped on their initial decision and voted to seek heritage overlay protection for Victory House, following community members and the National Trust strongly urging they reconsider.
Under the IPO, Victory House was temporarily placed in the VHR to allow the Executive Director to undertake a cultural heritage significance assessment and make a recommendation to the Heritage Council. The report found that while Victory House has historical associations with Chinese culture, migration and gold mining in Victoria, compared with other places and objects in the VHR, it represents these themes at a local level in the Ballarat region not the state level.
View Executive Director Recommendations to the Heritage Council.