Proposal for multi-level car park at Ringwood threatens Former Blood Brothers Store
---
In September, the Jubilee Park Residents Group and the Ringwood District Historical Society alerted the National Trust to a proposal by Maroondah City Council for a multi-level carpark at 1 and 1A Bedford Road, Ringwood, a site which was purchased by Council in February 2020.
The proposed site includes the Former Blood Brothers Store, which is covered by a Heritage Overlay (HO5) in the Maroondah City Council Planning Scheme. The Statement of Significance notes that "It is architecturally significant as a rare and relatively intact rural Edwardian corner shop" and that it is "socially significant as known and valued as a landmark used by the community for orientation and part of the sense of identity of the place" (Victorian Heritage Database).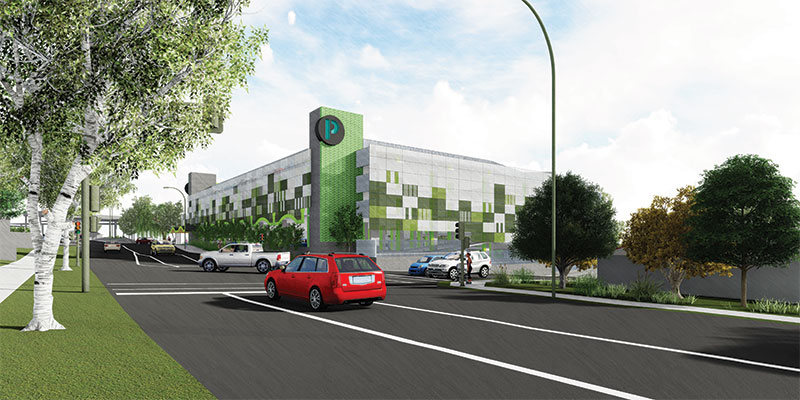 Ringwood carpark artist impression
While Council has confirmed that they are in an "early design and feasibility phase", they also note on their website that, "Council is making it a priority to ensure the carparks are designed and constructed as quickly as possible", and that "construction is expected to commence in early to mid-2021″.
We feel strongly that Council has not given adequate consideration to the heritage impacts this proposal will have on the Former Blood Brothers Store, and community concerns regarding this matter.
Council has confirmed that they will be commissioning a planning report to inform a future planning permit application, including a heritage assessment of the Blood Brothers Store. However, we are concerned that this approach is counter to best practice in heritage management, including the process outlined in the Burra Charter (The ICOMOS Charter for Places of Cultural Significance), which holds that an understanding of cultural significance for a place should be established prior to decisions regarding its management.
We are concerned that the steps taken by Council to facilitate this development appear to pre-empt Council's own planning processes, and the outcome of the heritage assessment, presenting the development as a fait accompli, and undermining public confidence in the planning process.
We have written to Maroondah City Council urging them to undertake further community consultation before proceeding with this proposed development, and prior to the lodgement of a planning application.
Read our full submission to Council here.