Meet Eloise: Environmental Heritage Advocate for the National Trust (VIC)
---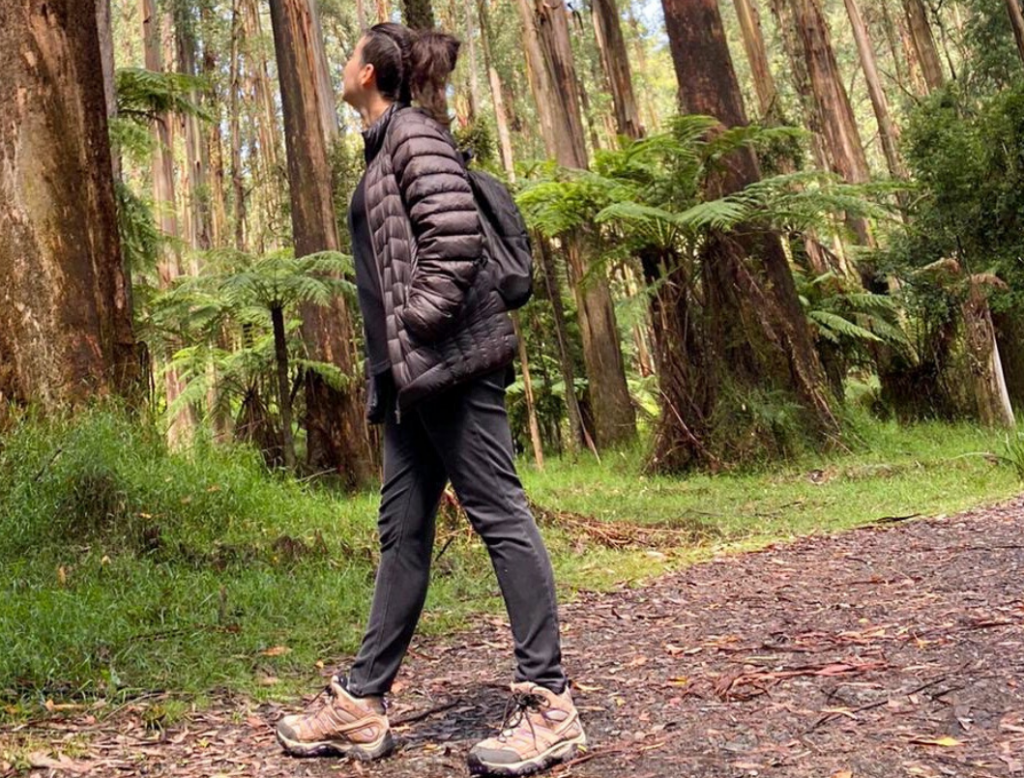 As part of our Keep the Lights On appeal, we want to shine a spotlight on the important people that make up the Trust. Let us introduce you to Eloise, our Environmental Heritage Advocate.
What do you do at the National Trust? 
I am the Environmental Heritage Advocate, working in the Advocacy Team. My work centres around the protection, classification and celebration of significant trees, landscapes, parks and gardens.
What are you working on right now? 
I coordinate the National Trust Register of Significant Trees for Victoria (http://www.trusttrees.org.au). In the last 30 years the National Trusts of Australia have classified over 20,000 trees across Australia. We have a particularly strong register within Victoria, where community members nominate trees that are then assessed by our expert Significant Tree Committee.
I am currently working on advocacy projects that ensure significant landscapes across several councils are protected from inappropriate development, and that tree removal only occurs as a last resort and is undertaken through the proper planning procedures. I am also contributing to the Yarra Strategic Plan, which will protect the Birrarung (Yarra River) for future generations, and working on the development of digital mapping for the National Trust's Significant Landscapes.
What do you enjoy most about your work? 
The Advocacy team is a group of passionate people, driven towards building a healthier, more sustainable world.
Our work can be hard; when significant places are threatened and sometimes destroyed, it gets emotional. We witness heritage buildings illegally torn down, such as the Corkman Hotel. We see the ruining of essential habitat for our state's fauna, the removal of 400 year old trees, and other needless destruction. Yet in amongst this, I am surrounded by National Trust staff and community members that continue to fight for the protection of cultural landscapes across Victoria. And often, we win that fight.
If you drive around this state, you will see many, many heritage buildings, trees and landscapes that exist because the National Trust fought to save them. This job is not easy. But it is also an honour and a privilege.
What has been your biggest win at the National Trust?
Most recently, we worked with community members and Moonee Valley Council to oppose the removal of significant trees at Newmarket Station, most notably a River Red Gum which is at least 150 years old and highly valued by the community. As of March 27th, the significant trees at this site have been saved, and any other removals will go through the planning permit application process. The National Trust plays an important role in this kind of advocacy, as we can provide an independent voice to support local Councils to protect their municipality's heritage.
What is your favorite NT place? 
Mooramong – a homestead, working farm and nature reserve in Western Victoria. This property is home to one of the only populations of Eastern Barred Bandicoot, a critically endangered species. The National Trust is currently working with Zoos Victoria to preserve this species at the site.
Most interesting part of your job?
I get to see many of Victoria's most beautiful places, and explore their fascinating histories.