Meet Freya: Acting Heritage Advocacy Advisor for the National Trust (VIC)
---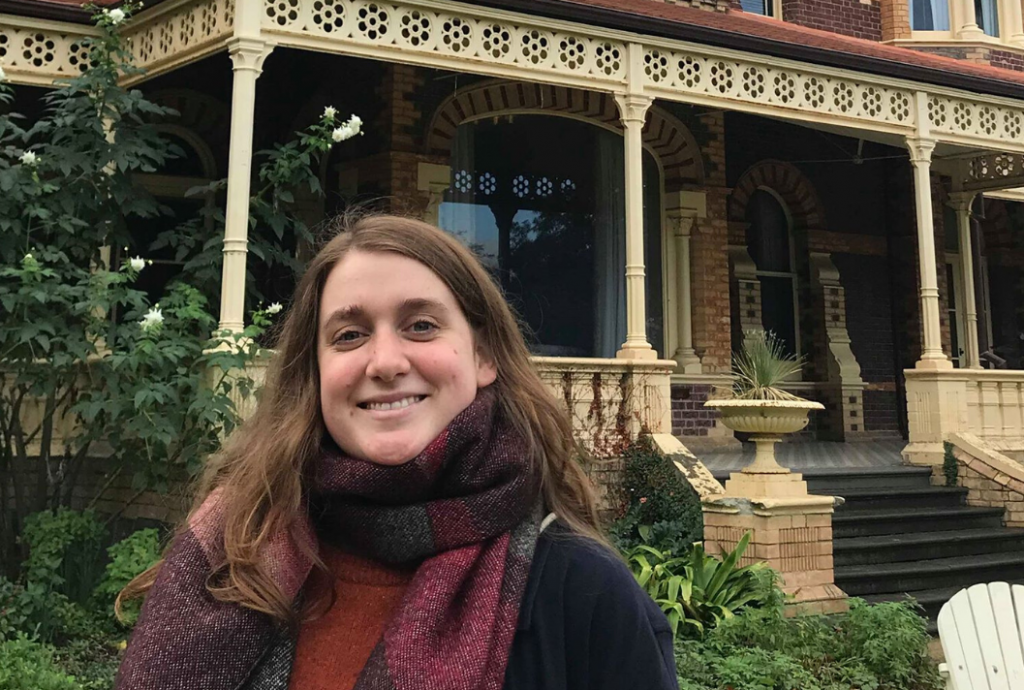 As part of our Keep the Lights On appeal, we want to shine a spotlight on the important people that make up the Trust. Let us introduce you to Freya, our Acting Heritage Advocacy Advisor.
What do you do at the National Trust?
I am the Acting Heritage Advocacy Advisor, working in the Advocacy Team. My work supports a range of ongoing advocacy campaigns and programs to protect and celebrate Victoria's built, cultural, environmental, and Indigenous heritage.
What are you working on right now?
It's never a dull day in the Advocacy Team and there is huge variety in the work that we do. I am currently working on a range of advocacy projects that ensure significant heritage places across the Victoria are not adversely impacted by proposed changes and developments. I'm also contributing to the Hepburn Shire Council's Draft Heritage Strategy, which will guide how the Council manages, protects, and celebrates their heritage places into the future.
What do you enjoy most about your work?
I'm incredibly privileged to work in a passionate team of people that show up every day to fight for heritage outcomes that contribute to more sustainable and connected communities. Heritage isn't static and will change over time, but we get to be the independent community voice that ensures that our heritage places — whether it's parks and gardens or pubs and theatres — are respected in line with these changes. We're also lucky to work alongside passionate community advocates, such as our network of regional and metropolitan branches. These individuals and groups are the experts in their regions and communities and allow us to have a truly Statewide impact and influence.
Your biggest win at the National Trust?
I coordinate the Australian Heritage Festival in Victoria, and the National Trust's delivery of the Festival always feels like a big achievement. The Festival is a timely reminder to reflect on the places we live, work, and travel, and celebrate exactly what it is we seek to protect. It's a great source of motivation to keep going with the advocacy work that we do. The Festival brings together communities from across Victoria, and while the 2020 Festival was sadly cancelled this year, I can't wait to celebrate with everyone soon.
Your favourite National Trust place?
Rippon Lea is such a special place. It's always a hive of activity from the gardens to the gatehouse. I love to take family and friends here and watch as they experience it all in for the first time. I also have a soft spot for Labassa which has incredibly rich social history. From 2013 the National Trust has been documenting the lives of its former tenants through the Labassa Lives Journals, and you can spend hours discovering the stories of the people who lived there.
Most interesting part of your job?
I get to experience so many special places across Victoria, discovering their unique history and what they mean to their local community.