National Trust and Victorian Trades Hall Council submit joint heritage nomination to save The John Curtin Hotel
---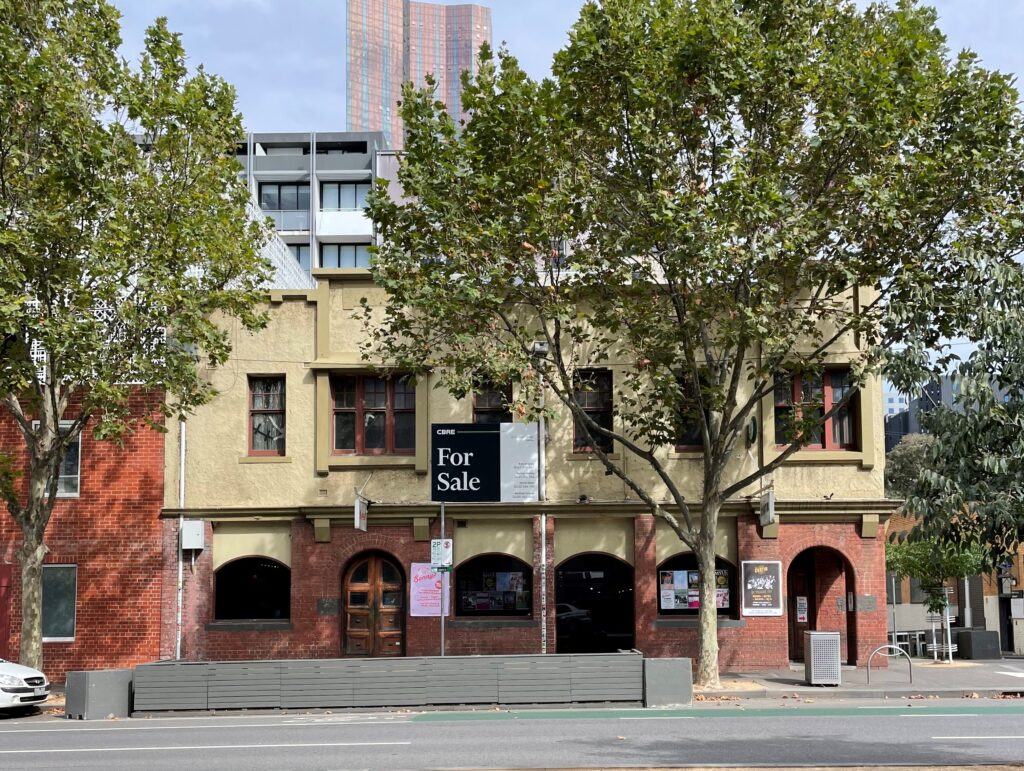 The National Trust of Australia (Victoria) has joined the Victorian union movement's efforts to safeguard the John Curtin Hotel by nominating the historic pub for protection in the Victorian Heritage Register. 
Unionists and music lovers are concerned that the historic pub could be lost forever if sold to property developers. 
The National Trust and Victorian Trades Hall Council have jointly submitted a heritage nomination to the Victorian Heritage Register. The nomination cites the pub's significance to the course of Victorian history, strong association with the labour movement, its continuing role as a music venue, and its special association with numerous significant people in Victorian history, including Labor's longest serving Prime Minister, Bob Hawke. 
The nomination also references The Curtin's significance to First Peoples communities. The John Curtin Hotel is significant for hosting Aboriginal band nights in the 1980s and 1990s, and welcoming First Peoples communities at a time when they were routinely excluded from hotels on the basis of race. 
The Victorian Heritage Register (VHR) is administered under the Heritage Act 2017. It includes places and objects which are considered to have State-level cultural heritage significance. Nominations to the Heritage Register are assessed by Heritage Victoria, which then makes a recommendation to the Heritage Council of Victoria. 
Inclusion in the Heritage Register does not preclude the sale of The Curtin or prevent it being altered or employed for a different use, but would confer legal obligations on the owner to protect and maintain the property in line with its heritage values.
READ MORE about the National Trust's research into the history and significance of the John Curtin Hotel.