National Trust makes submission to Melbourne Metro Rail Inquiry
---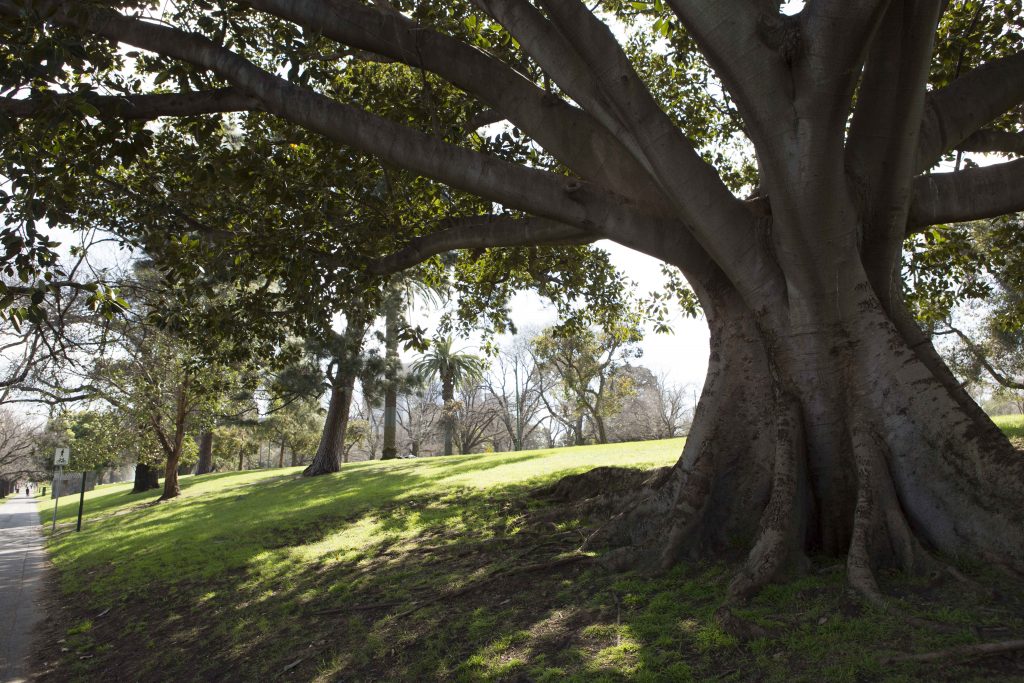 Today the National Trust of Australia (Victoria) made a detailed submission to the Melbourne Metro Rail Inquiry hearing into the Environmental Effects Statement, which is now into its fifth week.
The Trust's submission can be downloaded here, and looks at a range of heritage issues along the proposed route. The National Trust's primary concern regarding this project is the impact to natural heritage due to widespread losses of healthy mature trees from some of Melbourne's most historically significant parklands and boulevards. The EES documents include alternative options which allow for the retention of dozens of mature, healthy trees, and the National Trust encourages that these options be pursued strongly.
For the King's Domain and Shrine reserve, areas considered sacrosanct by Victorians, alternative options must be engaged to avoid irreversible impacts. Of greatest concern is the impact on Tom's Block in the Domain Parklands, between St Kilda Road and Linlithgow Avenue. There is currently an proposal before the Inquiry to create a tunnel over the existing Citylink tunnel. Pursuing this option would have a detrimental and irreversible impact on the Domain Parklands, as it would require cement to be injected into the ground in order to stabilise the soil. The Trust understands that this process would risk up to 81 trees in Tom's Block, including mature specimens, an outcome so catastrophic that it could not be mitigated. The trees in Tom's Block create the garden setting for the Victorian Police Memorial, the Weary Dunlop Memorial and the original Boer War Memorial. They include a tree which was planted in memory of victims of crime. In the direct foreground of the Shrine of Remembrance, this is a sacrosanct place for Victorians. As such, we are calling for the MMRA to tunnel underneath Citylink instead.
Elsewhere, trees lost due to construction for the MMRP works should be replaced as advanced trees as part of the project to ensure no net loss of green infrastructure. As outlined in our submission, impacts on built heritage places generally relate to vibrations, demolition, and construction. These impacts should be mitigated through sensitive design, and the retention or relocation of historic fabric where practicable.