National Trust Responds to Victoria's Housing Statement
---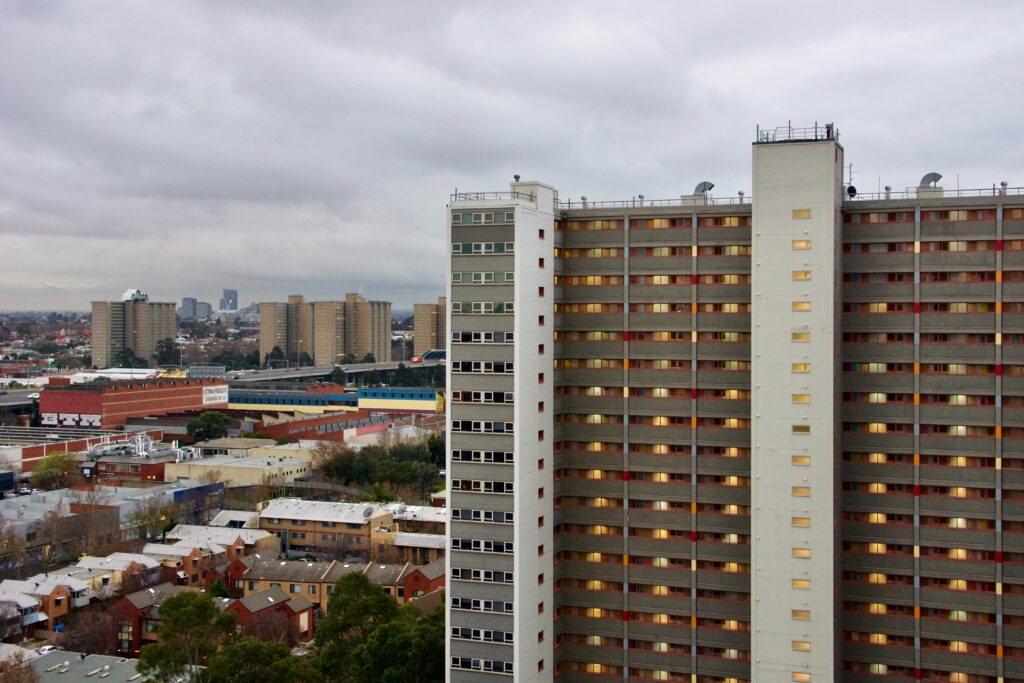 Feature Image: North Melbourne Housing Towers, 2019. Credit: Chris McLay 
The National Trust has issued a response to the Victorian Government's Housing Statement. In late September the Andrews Government announced its Housing Statement with sweeping reforms proposed to address issues with housing supply and affordability in Victoria. We believe there is clear risk for heritage to be left behind in conversations concerning increased housing stock and planning reform, where in fact heritage assets should be considered a crucial element and solution to many of the presenting problems. 
The National Trust believes opportunities are being missed to ensure that heritage considerations are an integral part of the broader discussion about state planning policy and that state government policy on issues like housing, building construction, and sustainability do not conflict with heritage objectives. The existing issues with our planning system should not be exacerbated by a desire to speed through decisions to address the housing and economic crisis, which needs considered, evidence based and informed solutions applied. 
For example, while we acknowledge that the new framework for expedited permit decisions does not apply to properties with an existing Heritage Overlay, this does not address concern for significant places that have not yet been protected at the local level. Additionally, the proposed resources to be poured into the fast tracking of planning permits should also account for the existing short comings in the planning system, which could see speedy decisions having irreversible consequences for our significant local cultural heritage. 
Despite the potential for reuse, retrofitting, and restoration to provide both positive heritage and environmental outcomes, there are few incentives in place to encourage this. Indeed, the opposite is true—a culture of knock-down/re-build is being fostered by government policies which incentivise new construction. This may provide short term economic benefits; however, it is unsustainable, and is resulting in long-term environmental impacts, and adding to the destruction of heritage places valued by communities.   
The National Trust is concerned about the proposal for the Minister for Planning to take decision making powers away from Council for some significant affordable housing developments, as we believe good planning decisions can only occur with local knowledge and accessible consultation for the local communities involved.
We call upon the government not to leave heritage out of the conversation, and bypass considered planning with fast tracked approvals. But to incentivise the meaningful incorporation of heritage building stock, landscapes and trees into development design, and ensure that councils and communities are meaningfully supported to be part of the decision making about change to their places.