National Trust supports campaign to save the Curtin Hotel
---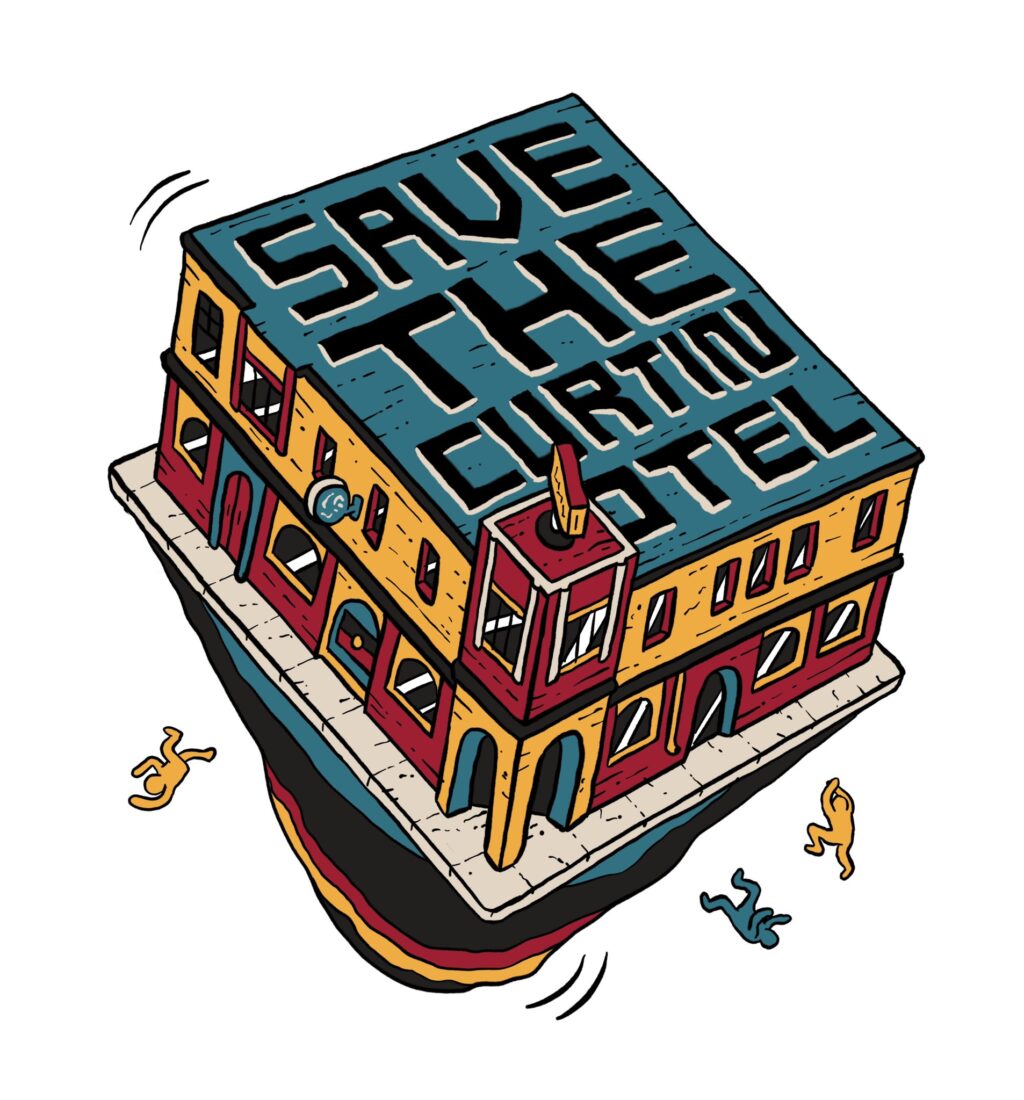 Feature image: Save the Curtain Hotel by Sam Wallman
Statement from National Trust Chief Executive Officer, Simon Ambrose
The National Trust supports the push to save the Curtin Hotel in Carlton, a Lygon Street landmark. 
The Curtin dates to 1915, and there has been a pub on this site since 1860. It has cultural significance to Victoria for its long association with the trade union and labour movement, which continues to this day. While it has a Heritage Overlay in the Melbourne planning scheme, it is still vulnerable to redevelopment.  
Too many pubs have been lost to the wrecking ball. It's time to stop the facadism and cultural destruction that is happening across our city. 
Victoria's planning laws leave us powerless to stop pubs and other cultural venues from being turned into apartments or office buildings.  
The community remains angry over the illegal demolition of the Carlton Inn. But the sad reality is, even if it wasn't demolished, it would have been turned into a block of flats or offices.  
That is why the National Trust is calling for reform to protect valuable community places as part of the current Parliamentary Inquiry into heritage protections. 
History and current heritage protections
The City of Melbourne is currently proposing to strengthen protection for the Curtin Hotel as part of the current Carlton Heritage Review. The hotel is proposed to be upgraded from "contributory" to "significant" in the planning scheme, as part of a proposed Carlton Union Hotels Precinct which recognises a group of buildings with important historical connections to the trade union movement and Trades Hall, located opposite.
The Carlton Heritage Review states that the John Curtin Hotel, constructed in 1915 to a design by Billing Peck & Kempter, which replaced the earlier Lygon Hotel of c. 1859-60. While a competent Arts and Crafts design, the hotel is distinguished by its history including its long association with the trade union and labour movement, emphasised by its renaming as the John Curtin Hotel in c1970.