National Trust supports inclusion of Eastern Freeway—Stage One in the Victorian Heritage Register
---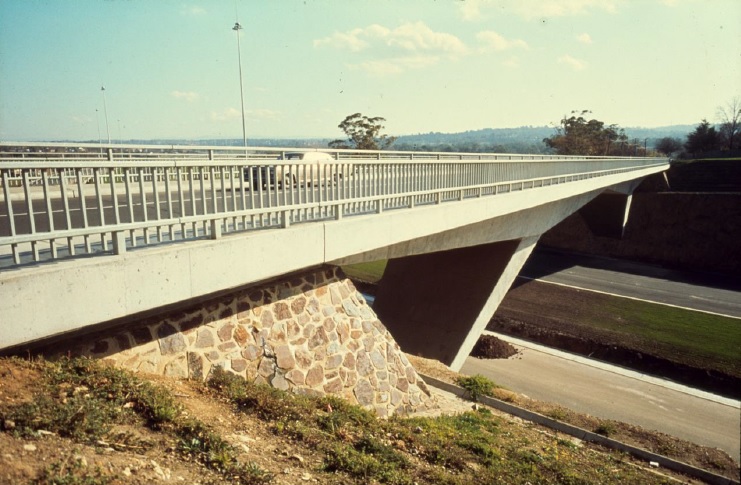 In February we made a submission of support in response to Heritage Victoria's recommendation to include Eastern Freeway – Stage One, which includes all of the land and structures between Hoddle Street and Bulleen Road, in the Victorian Heritage Register. We support Heritage Victoria's recommendation that the Eastern Freeway – Stage One is historically significant to the State for its clear association with the early development of freeways in Victoria, and for the prolonged and at times violent community protests that met its announcement, construction and openings. We further support the recommendation that Eastern Freeway – Stage One is a 'fine, intact, influential and pivotal example of a freeway'.
In 2008, Gary Vines of Biosis Research Pty Ltd undertook a Historic Concrete Road Bridges Study on behalf of the National Trust with major funding from VicRoads and further financial assistance from Heritage Victoria. This study recognised the significance of the Eastern Freeway bridges as a group, finding them to be significant at the State level.
The Heritage Council will now consider all submissions received in response to the recommendation and make a final determination.
You can download our submission in full here.
Image: 1976, Belford Road Bridge, prior to the opening of the Eastern Freeway – Stage One, courtesy National Archives of Australia.