The Palace Theatre: October Update
---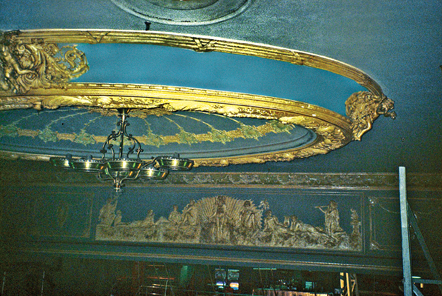 The fight for the former Palace Theatre has taken a new turn following the recent decision by City of Melbourne Councillors to examine the heritage significance of the place, with a view to giving the theatre stronger protection in the local planning scheme.
The motion was put forward to the Future Melbourne Committee on Tuesday 7th October led by Cr. Rohan Leppert and passed by one vote – 6 for and 5 against. The Lord Mayor voted against the motion, unconvinced of the social significance of the site and citing that the decision would again "shift the goalposts" for the developer. He condemned the move by the Minister for Planning in June to enforce mandatory height limits in the Bourke Hill Precinct, which effectively scuttled plans for a W Hotel tower on the site.
The motion provides for an assessment of the significance of the former Palace Theatre and requests a draft planning scheme amendment to create a new schedule to the Heritage overlay to recognise the Palace Theatre as a site of local significance. This follows the referral from the Heritage Council of Victoria following an unsuccessful listing to the Victorian Heritage Register. The Executive Director found the theatre to have "historical, architectural and social significance at a local level." The reassessment by City of Melbourne officers will allow the inclusion of the important theatre interiors to properly reflect this local significance.
Read coverage of the Future Melbourne Committee meeting by The Age.
Lots of speakers supporting motion for @cityofmelbourne local heritage assessment of palace theatre inc @ntav @emilyfpiper #savethepalace

— Paul Roser (@paul_roser) October 7, 2014
@paul_roser wasn't he talking about socual significance re markets last week?

— Melb Heritage Action (@Melb_Heritage) October 7, 2014
Council moves to strengthen heritage protection for the Palace Theatre! My motion just scraped through by 1 vote! pic.twitter.com/y2Q5gkIHZQ

— Rohan Leppert (@RohanLeppert) October 7, 2014