Queen Victoria Market: Design Propositions from the University of Melbourne's Urban Open Spaces Studio
---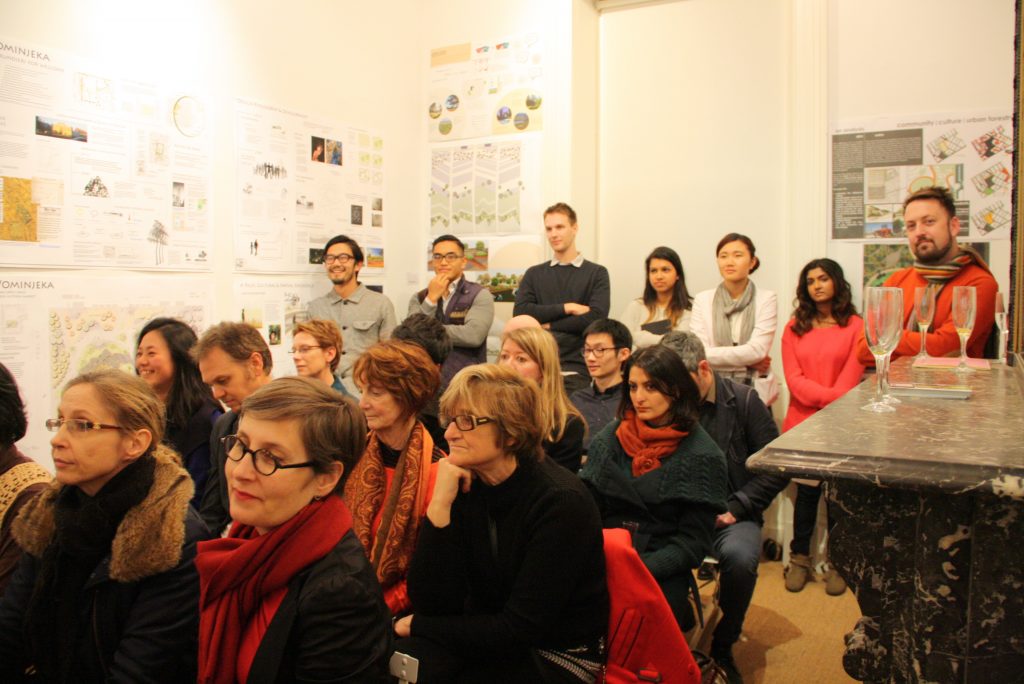 Monday 7 July 2014
The student exhibition: Queen Victoria Market: Design Propositions from the University of Melbourne's Urban Open Spaces Studio was launched on Monday night at the Advocacy and Conservation Team's inaugural TrustTalks event. A packed gallery heard a short history of the market site and past redevelopment campaigns from Paul Roser, who stressed that any future campaign for redevelopment at the market site will be overlaid – literally – on layers of history.
This formed the challenge for the Studio: to ensure the unique characteristics and vibrancy of the market are meaningfully and robustly embedded and extended within new urban spaces that address the evolving needs of the city in the decades to come. The nine submissions selected for the exhibition illustrate current thinking about the Queen Victoria Market – and in particular opportunities for the existing carpark and Queen Street – and showcase the design vision of the architects of tomorrow.
Read more about the student work here.
The student work will be on view in the Tasma Gallery, Monday to Friday from 9 am – 4.30 pm and will be open as part of Tasma Terrace's open day during the Open House Melbourne weekend on Saturday 26 July to Sunday 27 July 10 am – 4 pm
Tasma Gallery, 4 Parliament Place, East Melbourne VIC 3002