Queen Victoria Market Receives Conditional Permit Approval
---
Feature Image: Shed C Exterior from Queen Street, 2016. Source: National Trust
The Executive Director of Heritage Victoria has conditionally approved a permit at Queen Victoria Market, for the installation of 20 shipping container pods within Shed A in the Upper Market and various infrastructure in Sheds B, C and D in the Upper Market, for a trial period of no more than two years.
In September last year, the National Trust objected to an application for the Queen Victoria Market to install freestanding, lockable retail and hospitality pods within Sheds A and E in the Upper Market, and formalise a storage and business-to-business environment between Sheds A and E. We argued the proposed changes would disrupt sight lines in and along the open sheds and impact the historic use of the sheds for open air trading. 
The Queen Victoria Market is Nationally significant as one of the great nineteenth century markets of Victoria. It has been in continuous operation since the 1870s, and is the only Melbourne market to survive from a group of important central markets built by the City of Melbourne.  The National Trust has a long-standing interest in the Queen Victoria Market Renewal Program, and has been actively engaged in the process for many years, including as a member of the QVM People's Panel.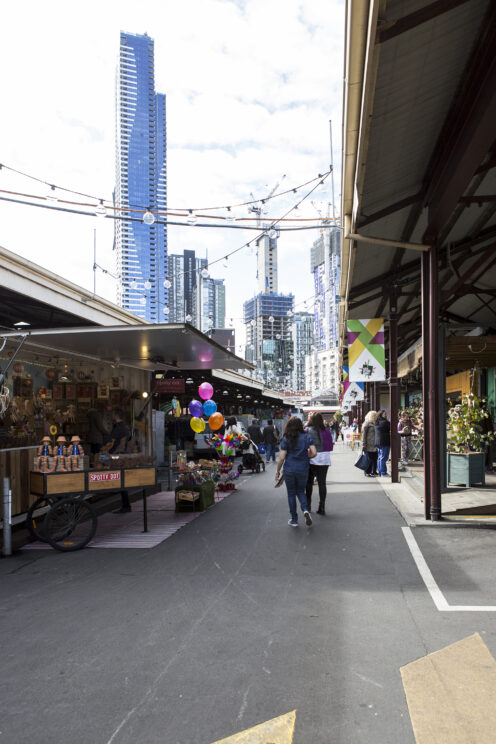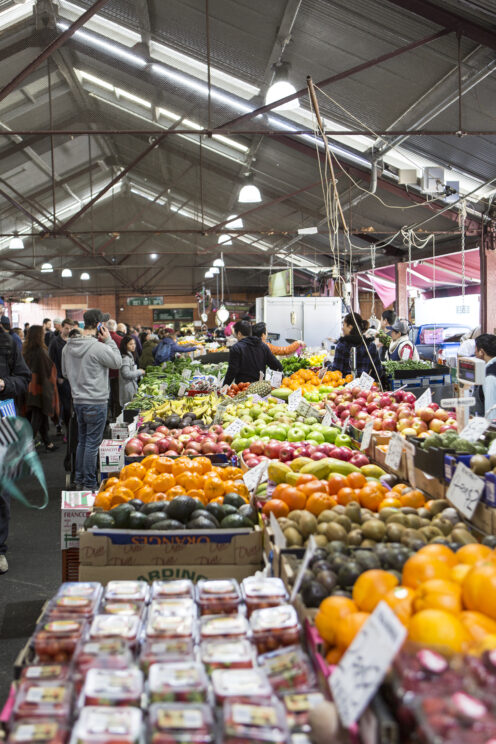 Left Image: QVM Exterior, 2016. Right Image: QVM Interior, 2016. Source: National Trust
Of key concern to the National Trust was the effect of the proposed permit in closing off the interface with Peel Street, which we believed would disrupt view lines and customer access to traders around the northern sections of Sheds B to D. A condition of the approved permit is the retention of pedestrian access between Sheds B and C, from Peel Street to Centre Walkway.
Additionally we raised the issue of the cumulative impact through introducing fixed structures across the sheds. Heritage Victoria has noted the potential for cumulative and ongoing visual harm, and therefore issued the permit for a trial period of two years only.
Read our full submission here. To view this and other recent permit decisions, visit Heritage Victoria's website.