Regional Roads Victoria abandon plans for bike path through historic Sturt Street Gardens, Ballarat
---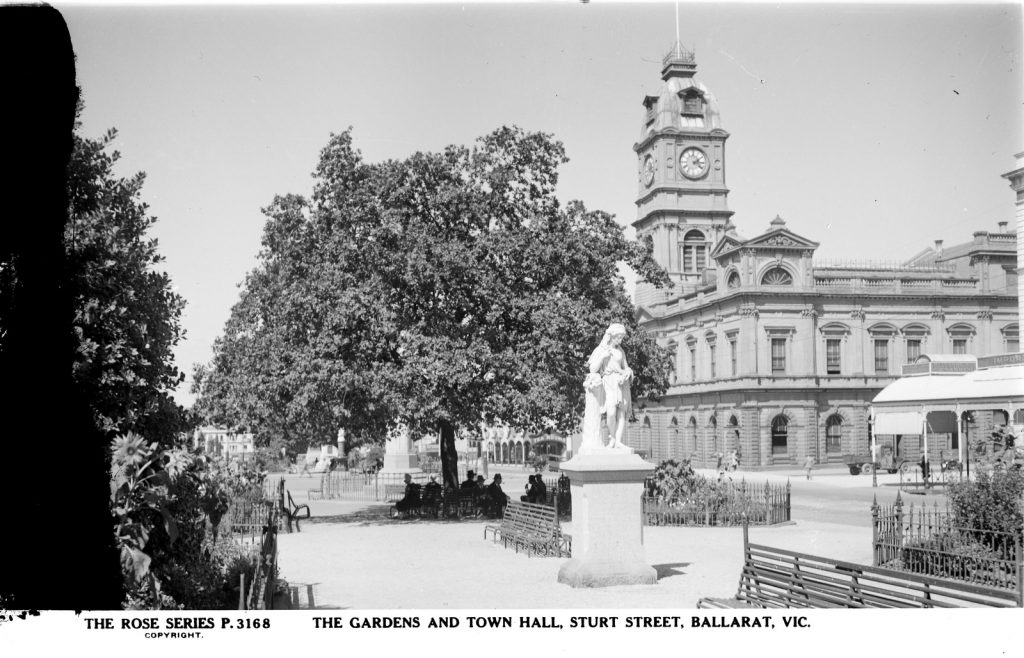 In August, Regional Roads Victoria proposed a bike path to be located down the centre of Ballarat's iconic Sturt Street Gardens. These formal gardens contribute to the distinct identity and heritage values of the city, and had recently been nominated to the Victorian Heritage Register. The plans were met with extensive community opposition, including a submission from the National Trust, and in December Regional Roads Victoria announced they would abandon the design and pursue alternative plans, leaving the historic gardens intact.
To read submission to Regional Roads Victoria in full, click here.
For more background information from The Courier regarding the issue, click here and here.
Featured image: The Gardens and Town Hall, Sturt Street, Ballarat, VIC, Rose Stereograph Co, c1920-1954, State Library of Victoria, linked here.