Regional Roads Victoria propose bypass through Bacchus Marsh Avenue of Honour
---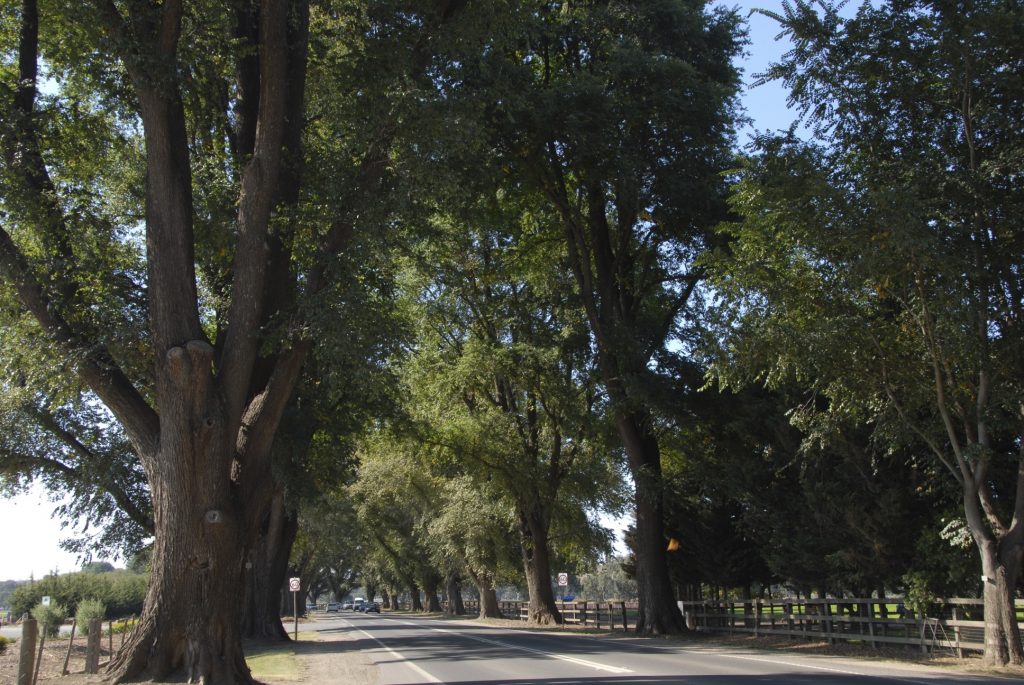 Regional Roads Victoria is investigating options for a bypass aimed at reducing congestion in Bacchus Marsh. Four bypass options have been presented to the public, three of which go through the Bacchus Marsh Avenue of Honour, which is listed in the Victorian Heritage Register and is the second largest Avenue of Honour in Victoria.
Planted in 1918, the Bacchus Marsh Avenue of Honour is a combination of 281 Dutch elms (Ulmus X hollandica) and Huntington elms (Ulmus X hollandica 'Vegeta'), sitting within a longer avenue of trees. It is a key landscape feature of the district, characterised by the curved road and an overarching canopy of mature elms, creating a cathedral-like effect. The Avenue is of high social significance as a living memorial to community members who enlisted in WWI.
The National Trust has been a key stakeholder in previous bypass proposals affecting the Avenue, most notably the 2010 Woolpack Road permit application, which was ultimately rejected by the Planning Minister following a hearing by the Heritage Council. We have met with Regional Roads Victoria to express our opposition to any route that compromises the integrity of this important place, and have presented alternative route options.
Read our full submission here.
Image: Sarah Wood