Significant Tree Study in Baw Baw Shire
---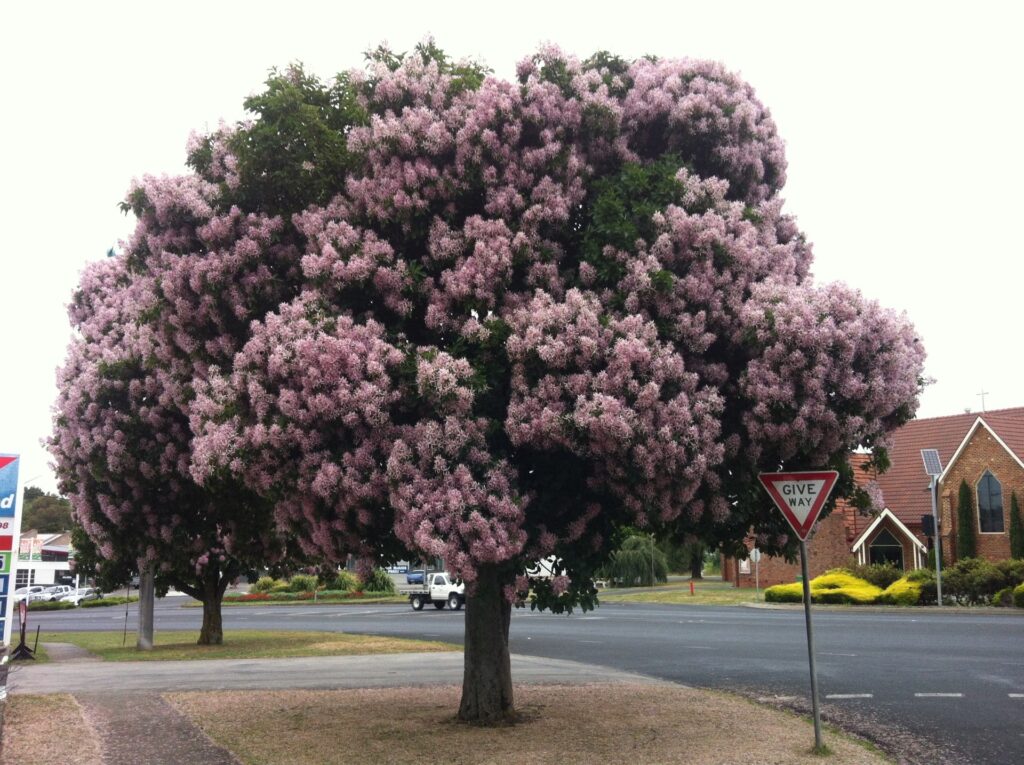 Feature Image: Cape Chestnut (Calodendrum capense) in Drouin. Credit: Anna Foley
The National Trust is very concerned about the continued loss and mismanagement of important trees across Victoria. One way we campaign for tree protection is to encourage the establishment of council managed Significant Tree Registers across the state. Ideally, trees listed on the Registers would have statutory protections whether through planning scheme overlays or local laws. With these protections in place, a permit would be required for any works to the tree or in its tree protection zone (TPZ).
Earlier this year, the National Trust contacted local councils across Victoria enquiring about their local tree protections, and in particular the utilization of local Significant Tree Registers. We were pleased to receive correspondence from Baw Baw Shire Council and learn that a Significant Tree Study is currently being undertaken to update the current Significant Tree Register of Drouin.
Baw Baw Shire Council established the Drouin Significant Tree Register in 2019 with assistance from the Friends of Drouin's Trees. The objective was to protect exceptional trees and to support the retention of the arboraceous character and heritage of the town.
Under Council's Environmental Sustainability Strategy 2022-2030, the need to further develop the Drouin Register was identified. More trees need to be included for protection in other towns across the municipality. Baw Baw Shire Council has engaged Greenwood Consulting to conduct the Significant Tree Study and provide protection recommendations.
The Significant Tree Study will only be considering trees within certain planning scheme zones within Baw Baw Shire so please check on the Council website if your tree is eligible.
In August, the National Trust had an opportunity to discuss the Significant Tree Study with the Council and Greenwood Consulting. Criteria for significance, planning scheme overlay protections and other details related to the Study and Register were discussed. We appreciate that the Council is open to communication with us and provided us an opportunity for some input.
The current phase of the Study seeks for community members to identify eligible trees which will then be assessed for significance by qualified arborists or horticulturalists. After this process, recommendations will be presented for the ongoing management of the trees and the Register and advice provided for appropriate statutory protection (most likely through planning scheme amendments).
This is a great opportunity for the community to nominate trees and have an impact. The National Trust highly encourages all residents and community members of Baw Baw Shire to get involved. Nominations are open until 2nd February 2024.
Nominate a tree at: https://www.bawbawconnect.com.au/significant-tree-study