Tallangatta – our new Notable Town
---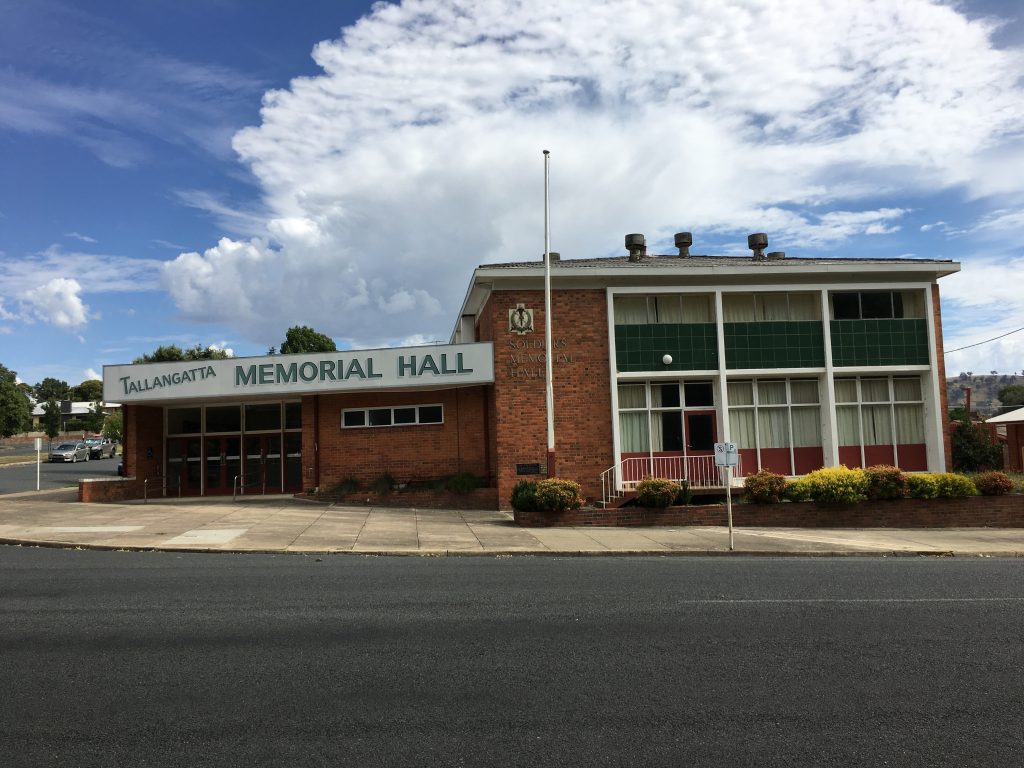 The National Trust has recognised the town of Tallangatta as our second Notable Town.
In the 1950s the town was relocated 8km to higher ground to allow for the expansion of the Lake Hume reservoir.  What had been up until that point a typical late-Victorian style town was transformed into one with distinctive 1950s flair. More than 100 buildings were relocated whilst others, such as the town's civic and commercial buildings, were redesigned in the prevailing architectural style, a restrained modernism. The placement of streets, recreation reserves, commercial and residential lots all display evidence of the careful mid-century planning and zoning of uses.
A Notable Town is one which epitomises an aspect of architectural, political, economic, social or cultural development of the State and possesses an exceptional degree of environmental quality, homogeneity of design, or architectural excellence. The National Trust believes that Tallangatta possesses all of these aspects to a high degree.
As our statement of significance notes:
Tallangatta is historically significant as a planned township built for the residents and businesses of the relocated town of old Tallangatta. Tallangatta is significant for the record of upheaval evident in the relocation of more than 100 late-Victorian period buildings and for the design of the new town, its infrastructure, civic, residential and commercial architecture all built in the prevailing style of restrained modernism. The town's service buildings were all built between 1955 and 1956, and include:

• Post office
• Shire offices
• Catholic Church
• Anglican Church
• Presbyterian Church
• 35 shops
• Tallangatta Hotel
• Memorial Hall
• Court House
• Hospital

Tallangatta is architecturally significant as a remarkably intact collection of civic and residential buildings constructed in the 1950s to a modern plan, mixed with more than 100 late Victorian structures relocated from the old town.
Tallangatta is only the second town to receive the designation of Notable Town, the first having been Maldon in 1965. We feel it is fitting that on the 60th Anniversary of the relocation, and the 60th Anniversary of the National Trust of Australia (Victoria), that the town is recognised for its significance as the 'Town that Moved'.
WIN News Bendigo reported that the announcement has been welcomed by Maldon residents who, having just celebrated their own 50th anniversary of being declared Victoria's First Notable Town, are very happy to have Tallangatta join the club.