The National Trust supports the City of Moonee Valley in their protection of significant trees
---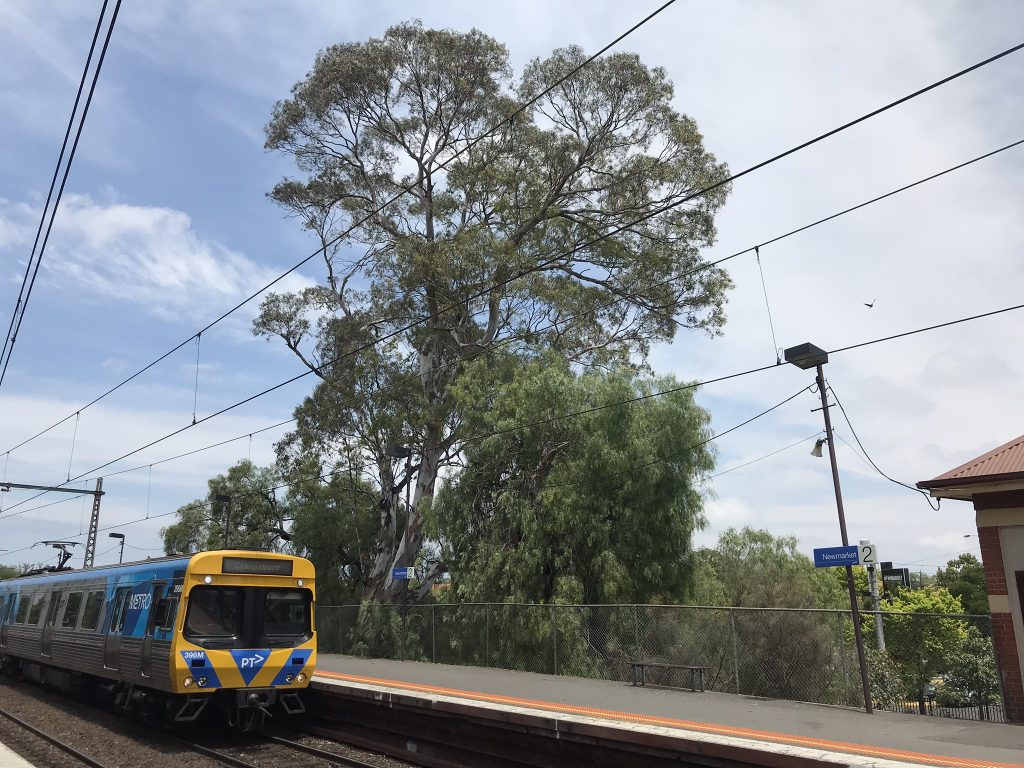 The National Trust opposes the removal of heritage trees at Newmarket Station in Flemington. These mature trees have heritage protection as part of the Newmarket Station precinct. They are an important part of this area's heritage, and should be protected for future generations.
The River Red Gum proposed for removal has recently been assessed as part of the Council's update of their significant tree register. It is identified as being a particularly old remnant tree and so is likely over 100 years old. It is of outstanding size, measuring 28m in height.
The National Trust appeared in late-November at the Planning Panel in support of permanent heritage protection for this tree and approximately 380 others across the municipality. Our submission can be read in full here.
The mature trees at the Newmarket train station provide a tangible link to the development of the area as a centre of local activity, particularly since the 1920s. They are part of the Victorian Railways garden that was created at this time, one of many impressive and well-maintained gardens across the rail network. The trees at Newmarket include Pepper trees (Schinus molle), Silver or White Poplars (Populus alba), a River Red Gum (Eucalyptus camaldunlensis), and a large Fig (Ficus sp.). A number of smaller eucalyptus species have been planted more recently.
All efforts should be made to retain these trees in any works or new designs proposed for the station. We believe that it is unacceptable that a series of trees that have survived in this location for so long should be removed without due consideration of their value to the environment, local heritage and the community. We urge PTV and Metro Trains to prioritise the ongoing protection of these and other heritage trees across the network.