The Separation Tree is dying
---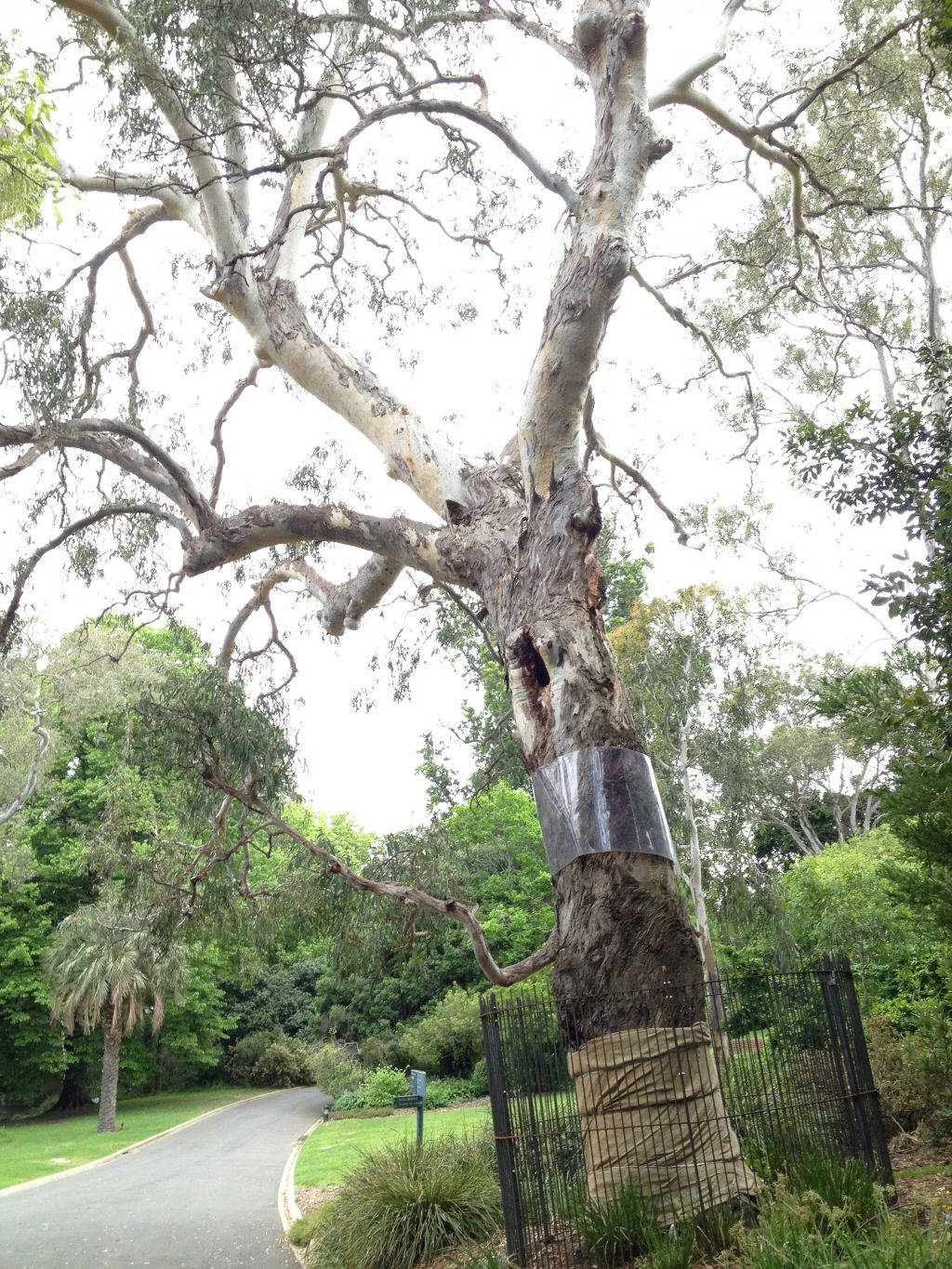 The Separation Tree at the Royal Botanic Gardens Melbourne (RBGM) has been monitored closely by RBGM staff since it was attacked by vandals, first in 2010 and again in 2013.  Although the RBGM team went to extraordinary lengths to give the tree the best first aid available, it is now certain that the tree will not recover. 
The 'Separation Tree', located on the Tennyson Lawn is one of two original River Red Gums that bordered the swampy billabong which later became part of the Ornamental Lake. The trees are estimated to be between 300 and 400 years old.  The Separation Tree was certainly the most prominent landmark in the early Gardens.  It was quite appropriate that it was on the newly established lawns that the public celebrated the approved separation of the Colony of New South Wales from Victoria on 15 November 1850, to take effect from July 1st, 1851. Click here to view the classification details and more historical images.
Prof. Tim Entwisle, Director and Executive Officer of RBGM, reflected on the Separation Tree's life and significance in today's Age.  Prof. Entwisle also appeared on ABC local radio and discussed recent actions taken to try to save the tree.  The tree was listed by the National Trust on the Register of Significant Trees in 1981.  For more information on the Separation Tree, Peter Fagg wrote an excellent article titled "The 'Separation Tree': past, present and possible future" in The Victorian Naturalist 2012, Vol 129 (4) p. 147-151.
The first TrustTalk of 2015 will be on this topic and brought to you by the Significant Tree Committee – follow NTAV's Facebook and Twitter more information.