Total House, 180 Russell Street, Melbourne
---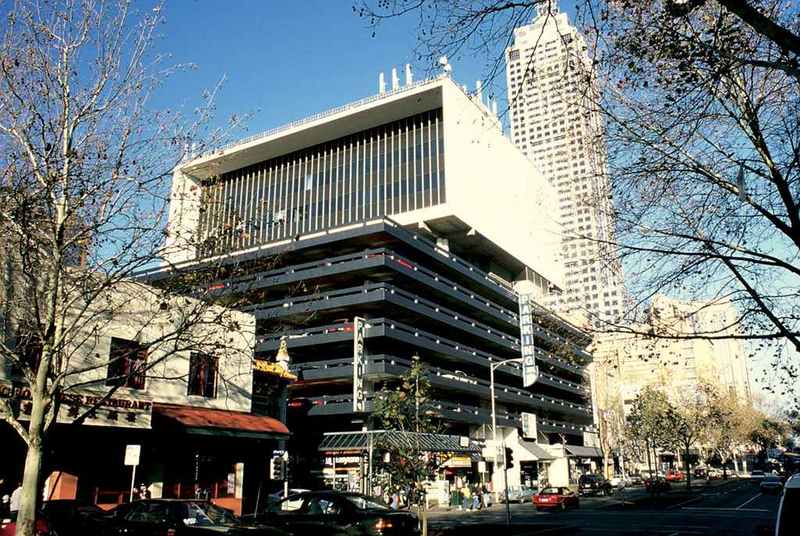 On 28 February we appeared with expert evidence from architectural historian Simon Reeves and with submissions presented by Susan Brennan SC, to the Heritage Council of Victoria to support the recommendation by Heritage Victoria to add Total House to the Victorian Heritage Register. The fate of Total House and other 1960s CBD buildings is discussed in The Age 3 March 2014. The Trust has suggested 13 postwar (1955-1970) CBD buildings that are challenging in terms of understanding their heritage value but are worthy of protection.
Total House is now threatened with demolition. A proposal is being considered by the Minister for Planning for a 70 storey, 260m high, mixed-use residential and hotel tower (in an area with a 60m height limit).
Total House on Russell Street, corner of Little Bourke Street, was designed by Bogle Banfield Associates, and completed in 1965. It has long been regarded as a modernist architectural landmark. It is significant as a very early expression of Japanese-inspired 'Brutalist' architecture in Victoria, through the use of bold forms and expressed unpainted concrete structure, influenced by Japanese avant-garde architecture of the late 1950s/early 1960s. The strong cantilevered horizontals of the seven storeys of carpark decks are topped by a floating office block on cantilevered supports. It is also important as one a rush of carparks built between 1955 and 1966 in response to the huge rise in car use and consequent city congestion. This is one of a number that were developed by the City of Melbourne to meet this demand.
This building has recently divided heritage opinions like no other and led to the line pursued by the Minister for Planning Matthew Guy along the lines of <I think its ugly, therefore I don't like it, and it does not warrant preservation, and I don't know why my department recommended it> although he modified his stance in comments to The Age on 3 March 2014.