Victorian Built Environment Climate Change Action Plan – Where's the Action?
---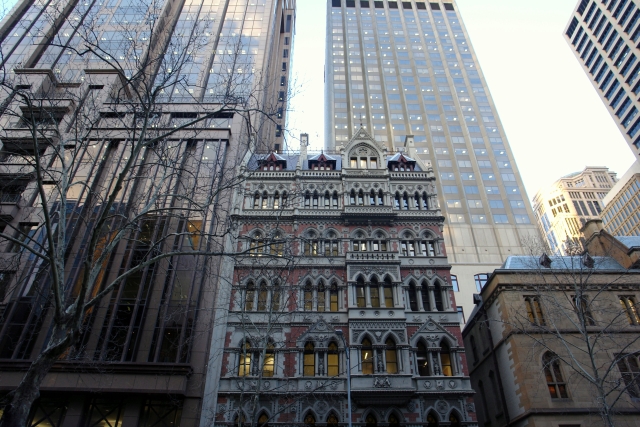 The Victorian Government recently sought feedback on the Built Environment Climate Change Adaptation Action Plan, which aims to set a foundation for climate-resilient cities, towns and neighbourhoods.
In our response to the plan we noted the lack of clear connections between the long-term outcomes sought and the actions listed, particularly in relation to tree canopy coverage and management of heritage places.
There is also an opportunity for the Action Plan to pursue a long-term outcome that can adapt and protect heritage while also reducing emissions, by supporting adaptive reuse of existing buildings, including heritage buildings.  
A ground breaking 2011 study by the US National Trust for Historic Preservation—"The Greenest Building: Quantifying the Value of Building Reuse"—concluded that, when comparing buildings of equivalent size and function, building reuse almost always offers environmental savings over demolition and new construction. The study found that it takes between 10 to 80 years for a new building that is 30% more efficient than an average-performing existing building to overcome, through efficient operations, the negative climate change impacts related to the construction process, and that collectively, building reuse and retrofits substantially reduce climate change impacts. 
This is further supported by recent research undertaken by Historic England, which found that when a typical historic building is refurbished and retrofitted, it will emit less carbon by 2050 than a new building.  
Locally, research undertaken by architect Ruth Redden explores the nexus between heritage conservation and sustainability in the Australian context, highlighting broad environmental benefits of conserving historic buildings, and providing recommendations for the production of guidelines and resources to support the promotion of sustainable preservation. 
It is time to reframe built heritage in the climate change conversation, and see that its preservation can actively contribute to climate resilience through emissions reduction.
Read our full submission here.