World Heritage listing momentum for Victorian goldfields
---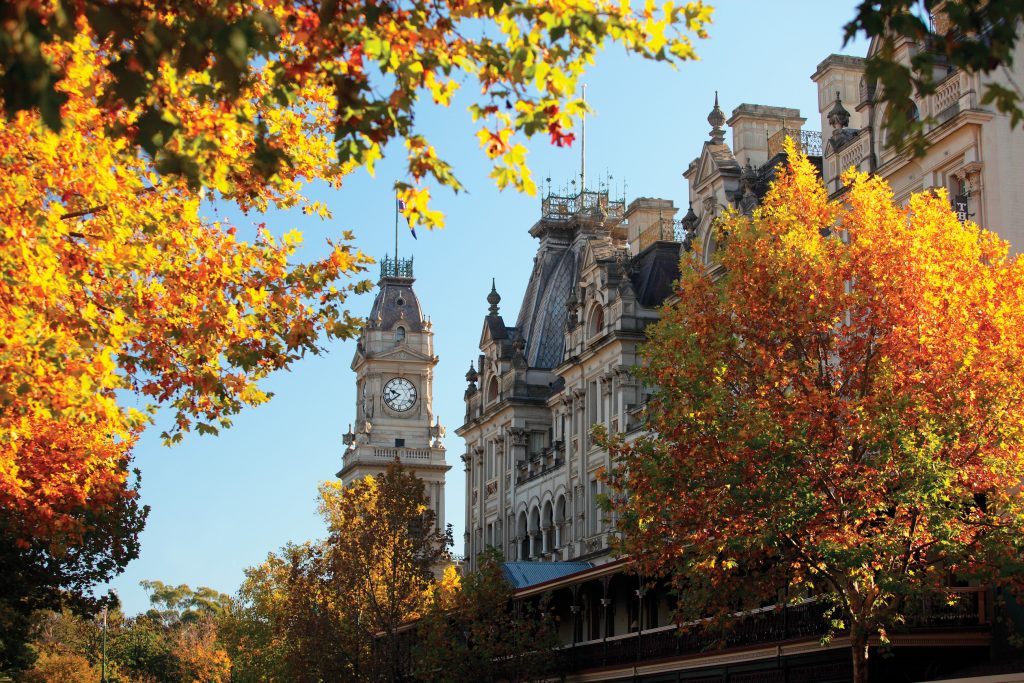 We were delighted that 70 people attended the recent symposium on a possible world heritage listing for the Victorian Goldfields. The symposium was co-presented by the Victorian Goldfields Tourism Executive (VGTE), National Trust of Australia (Victoria) [NTAV] and the Collaborative Research Centre for Australian History (CRCAH) at Federation University, Ballarat. Extensive participation was drawn from local government of the Goldfields region including elected representatives and senior strategic planning, heritage and tourism staff, as well as several state government agency staff.  The Mayor and Deputy Mayor of the City of Ballarat, the Mayor of Hepburn Shire and the Mayor and Deputy Mayor of Mount Alexander Shire and the Chair of the National Trust of Australia (Victoria) were all in attendance.
The VGTE, which is the lead agency for the Victorian Goldfields – Australia's Premier Heritage Region project has the task of continuing advocacy for a world heritage list nomination for the Goldfields and entered into partnership arrangements with NTAV and CRCAH through memorandums of understanding (MOU) and as a result Federation University proposed to the Premier in 2015 that it would be willing to invest substantial resources into the research and development of a WHL nomination for the Victorian Goldfields and sought a Government contribution towards that two year process.
The National Trust strives to maximize its facilitation, capacity building and advocacy role, recognizing the economic benefits of heritage as a major component of positive socio-economic change in the region.
Download the communique: WHL_Symposium_Communique_May_2016