Five things we learnt about heritage in Victoria in 2015
---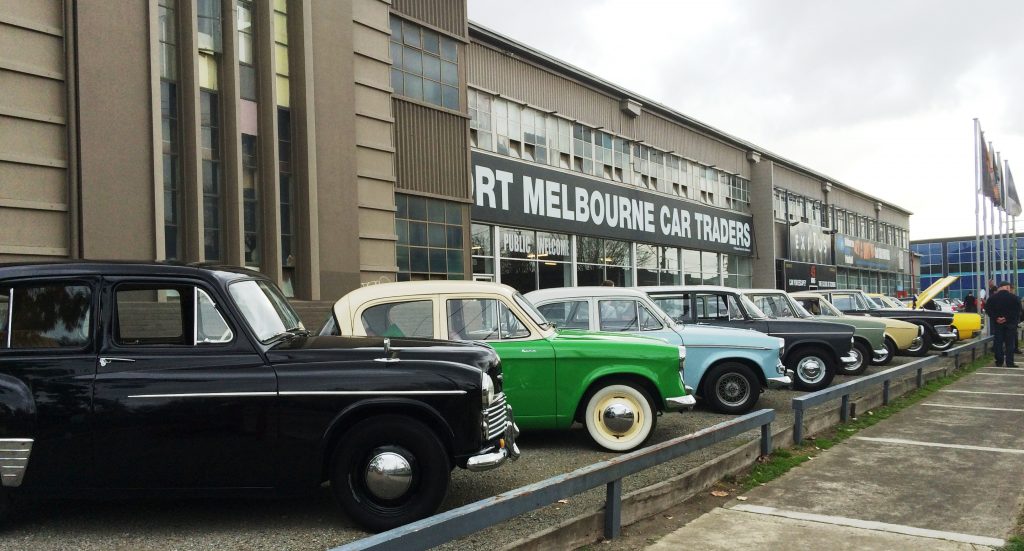 1. In 2015 there were more than 20 heritage amendments put forward by local government in Victoria but there are still gaps in heritage protection in the suburbs, and there are several heritage studies awaiting implementation. Whilst heritage in inner-suburban Melbourne is, by Australian standards, well studied, understood and protected, the strategic heritage work to address gaps goes on. The inner Melbourne suburbs contain thousands of dwellings protected by heritage overlays, including 53% of the City of Port Phillip, 32% of the City of Melbourne (including precincts covering all of East Melbourne, Parkville, Carlton, and North and West Melbourne), 50% of the City of Yarra, 28% of Stonnington, and 14% of Boroondara. But the gaps are still contentious, and the occasional demolition of a grand suburban Edwardian or Victorian mansion will make headline news.  The strategic work must continue in order to at least allow heritage to be considered in planning decisions about the historic environment.
2. The ongoing Heritage Act review must address the 'gap' created between a decision by the Heritage Council to not register a place at the state level (and instead refer it to the relevant local government authority) and the decision by that authority to seek Ministerial approval to exhibit an amendment and apply an interim overlay. The laws need changing. Local government politics should not interfere in the proper assessment process. Where a place clearly is a strong candidate for local significance (as determined by recommendation of Heritage Victoria and supported by the Heritage Council) then an interim heritage overlay should be applied.
3. The five "big ones" (state-owned or recently disposed) are still unresolved. …Flinders Street Station – $100M was promised in 2015 and that is very welcome but the Administration Building including the ballroom will not be restored and reactivated. …Point Nepean: the 50 year lease agreement to a private developer for a health spa at the 64Ha site was torn up by the Andrews government – thankfully. But management, reuse, activation is no further progressed than 10 years ago. …Mt Buffalo Chalet: the Minister for the Environment mercifully announced in November that the demolition work sanctioned (remarkably) by Heritage Victoria would not proceed, and that some restoration would now go ahead. But this place is still in the 'too hard' basket 9 years after it was closed. …Mayday Hills, Beechworth, 106Ha of grounds and buildings of the former mental hospital, was picked up for just $1.5M in 2013 by a local developer for speculative development with a sub-division approved this year, but no master plan or updated conservation management plan has been forthcoming, and the developer baulked at the cost of restoration required by permit conditions imposed (rightly) by Heritage Victoria. Maybe 2016 may will see some action? …Pentridge Prison – a recent application for a 19 storey tower reignited community despair for this long-suffering site – it is 18 months since the incorporation of the masterplan, and as yet no revised conservation management plan or interpretation strategy have been made available.
4. The Victorian Environmental Assessment Council review of Historic places on Public Land published a draft report and recommendations and in many ways the management of historic places on public land for the last 40 years has been a sorry tale. The agency expertise for heritage on public land, the Historic Places Section, was progressively dismantled in the 2000s and the absence of a plan, a strategy and engagement by all governments has led to some seemingly intractable problems. We are hard pressed to think of a single site not managed by the Trust or Working Heritage and not part of an active ongoing agency use that has been 'turned around' in the last decade. The review comments that "The absence of coordinated strategic planning across public land gives little confidence that what funds are available are being applied to places of most significance or those most in need." The situation really demands some imaginative and innovative proposals and we believe that the VEAC recommendations for a new structure formed around a Commissioner, a Trust, and a revolving fund are progressive.
5. The Fishermans Bend Urban Renewal project is a great opportunity not to repeat the mistakes of Docklands. Heritage must remain at the heart of Fishermans Bend in order to serve existing communities and create new ones. Port Phillip Council took up the heritage challenge with exhibition of a heritage amendment. The study it is based on had been sat on by the former Liberal government and not made public. The Trust undertook its own review of one particularly intriguing place, the former Rootes car assembly factory, that turned out to have started life as a secret tank research and development facility. Meanwhile just up the road The Holden Factory site, commenced in 1936, and which resides in City of Melbourne was put up for sale in 2015. The strategic work necessary by City of Melbourne to assess the Holden site and other potential heritage places will be vital in 2016.