Have Your Say: Heritage Assessment Survey for The London Hotel
---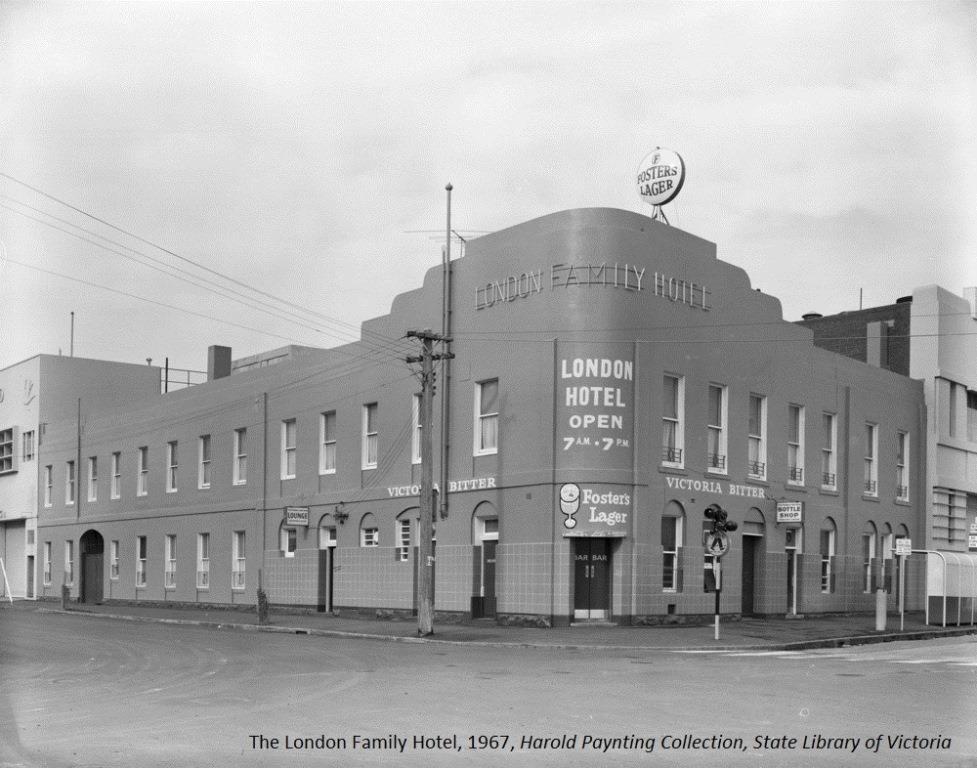 In response to significant community outrage over the demolition of the much loved London Hotel at 92 Beach Street Port Melbourne (read more about the proposed demolition and re-development plans here), the City of Port Philip have created an online survey to allow the public to have their say and express why they believe the local icon is significant and worthy of protection. The City of Port Philip will use the information collected from this survey, together with additional historic and architectural research, to prepare a comprehensive heritage assessment of the London Hotel. The Council have engaged Context P/L Heritage Consultants to undertake this comprehensive assessment of the Hotel to determine whether the site meets the threshold of local significant. The Council have posted the following on their website:
'Pending the findings of the assessment, this would provide the strategic basis for progressing permanent heritage controls. Council could also consider a new request for interim controls with supporting evidence.
Community engagement is a key component that will inform the heritage assessment (particularly relating to the social and historical significance of the place).'
For further background information, click here to be directed to the Council's website, or here to read more by the Trust Advocate. And finally, click here to be re-directed to the survey.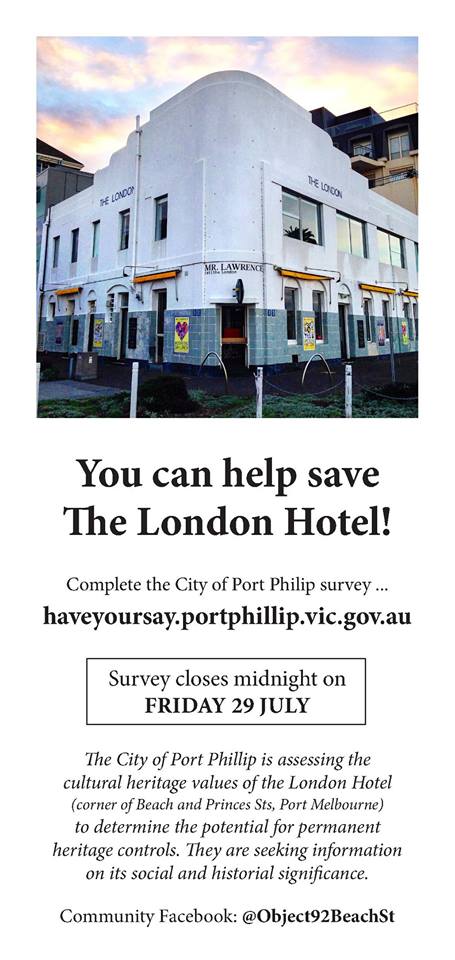 For any further questions, contact the City of Port Phillip Planning Department: Email: [email protected] Phone: ASSIST (03) 9209 6777