National Trust welcomes new laws to strengthen heritage protection
---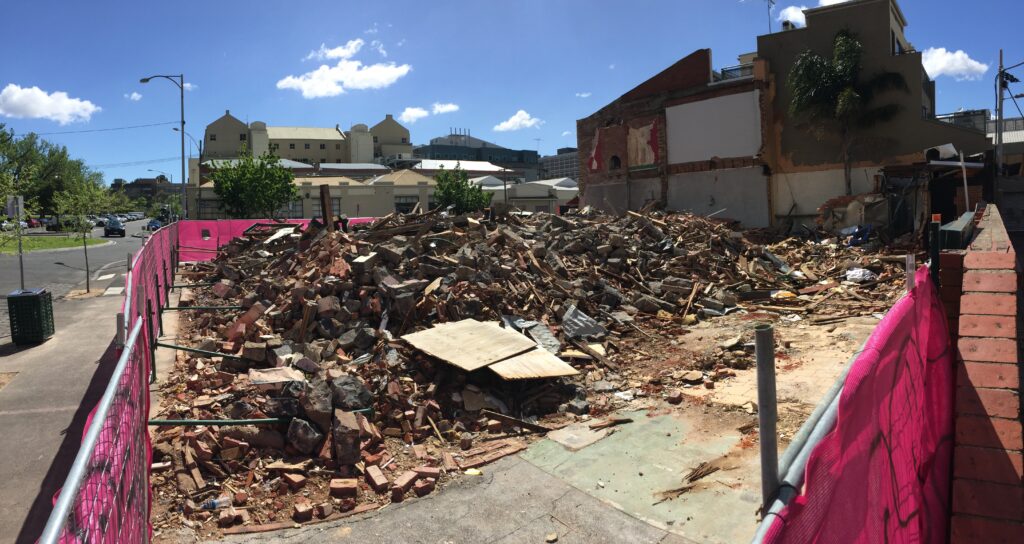 Feature image: Corkman Irish Pub, Carlton, unlawfully demolished in 2016. 
Today the state government introduced tough new laws into the Parliament to strengthen Victoria's building system and provide greater protection for heritage listed places. The new provisions under the Planning and Environment Act 1987 will prevent developers from benefiting from the unlawful demolition or neglect of our heritage places.
The government have announced that the legislation will prohibit development on these sites for up to 10 years if the owners are charged with unlawful demolition, and will enable existing permits to be revoked and allow for new permits to be issued for specific purposes – such as building a park or reconstruction or repair of the heritage building.
The National Trust applauds the introduction of tough new laws to prevent developers profiting from the illegal demolition and neglect of the historic places valued by our community.
The illegal demolition of the Corkman Irish Pub in Carlton has rightly been a turning point for heritage protection in this state. The ongoing saga of this site has exposed the flaws in our system which have allowed developers to profit from the destruction of our cultural heritage.
We hope these laws will send a strong message to developers and property owners that illegal demolition and neglect will not be tolerated.
The National Trust will be reviewing the Bill in detail once it has been introduced to Parliament.
Read the full Victorian Government media release here.