"Overdevelopment" of Robur Tea Building Refused
---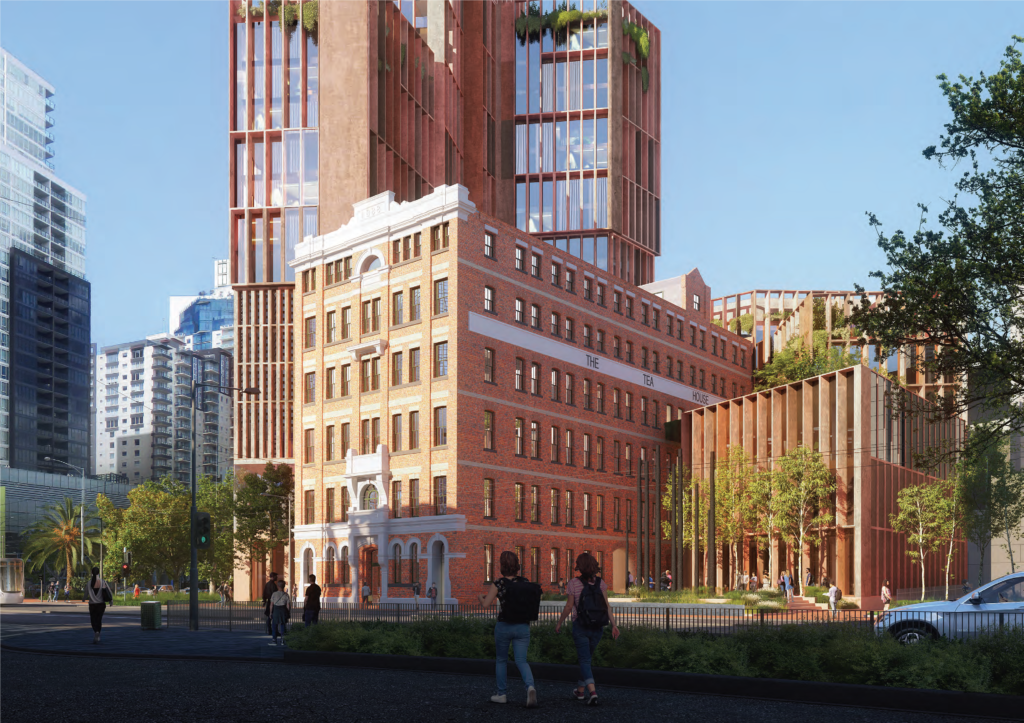 Feature Image: Render of the proposed development around the Tea House looking along Clarendon Street. Source: Snohetta (via Heritage Victoria).
A development proposal for construction of seven integrated towers up to 27 storeys high surrounding the Robur Tea Building in Southbank on three sides has been refused.
The Robur Tea Building (H0526) has been included on the Victorian Heritage Register since 1982, '…for many years one of the tallest buildings outside the CBD, its height and freestanding character making it a South Melbourne landmark even today.' The building is also classified by the National Trust (B6083) at the state level of significance.
The National Trust objected to the permit application earlier this year, noting that issues from an earlier permit application, refused in 2018, had not been appropriately addressed. The 2018 development proposed construction of a 24 storey tower at the same site, and was denied due to substantial detrimental impact on the cultural heritage significance of the place and an inappropriate level of change for its viable economic use.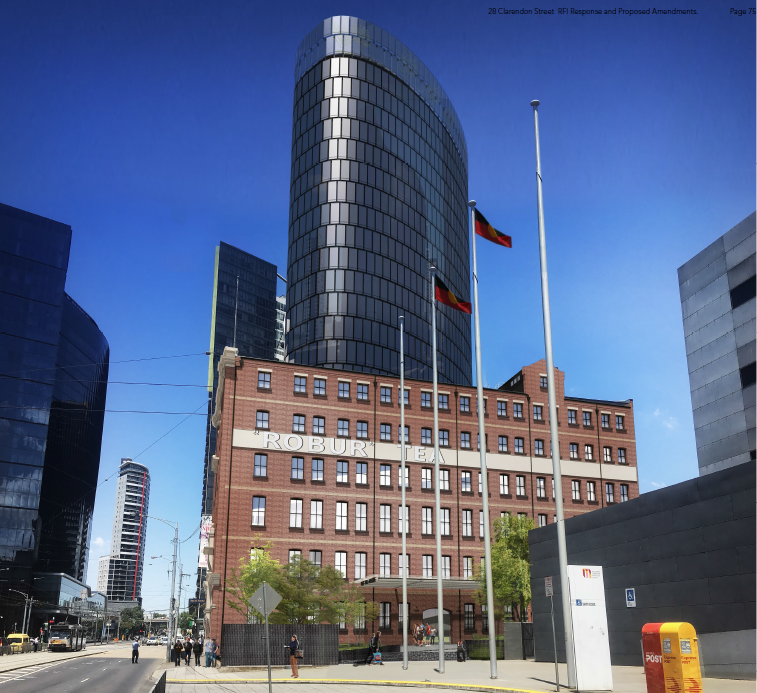 Image: Render of 2018 proposed development at Robur Tea Building. Source: The OCD & CLWA
Heritage Victoria refused the most recent permit in late May on grounds that the density and height of the additional towers would consume the building, causing a loss of the ability to appreciate the landmark values of the site,
The proposal is based on highest and best use of the place and not the cultural heritage significance of the place. It is considered to be an overdevelopment of the heritage place.  
The developer has the right to appeal the decision within 60 days.