John Curtin Hotel added to the Victorian Heritage Register
---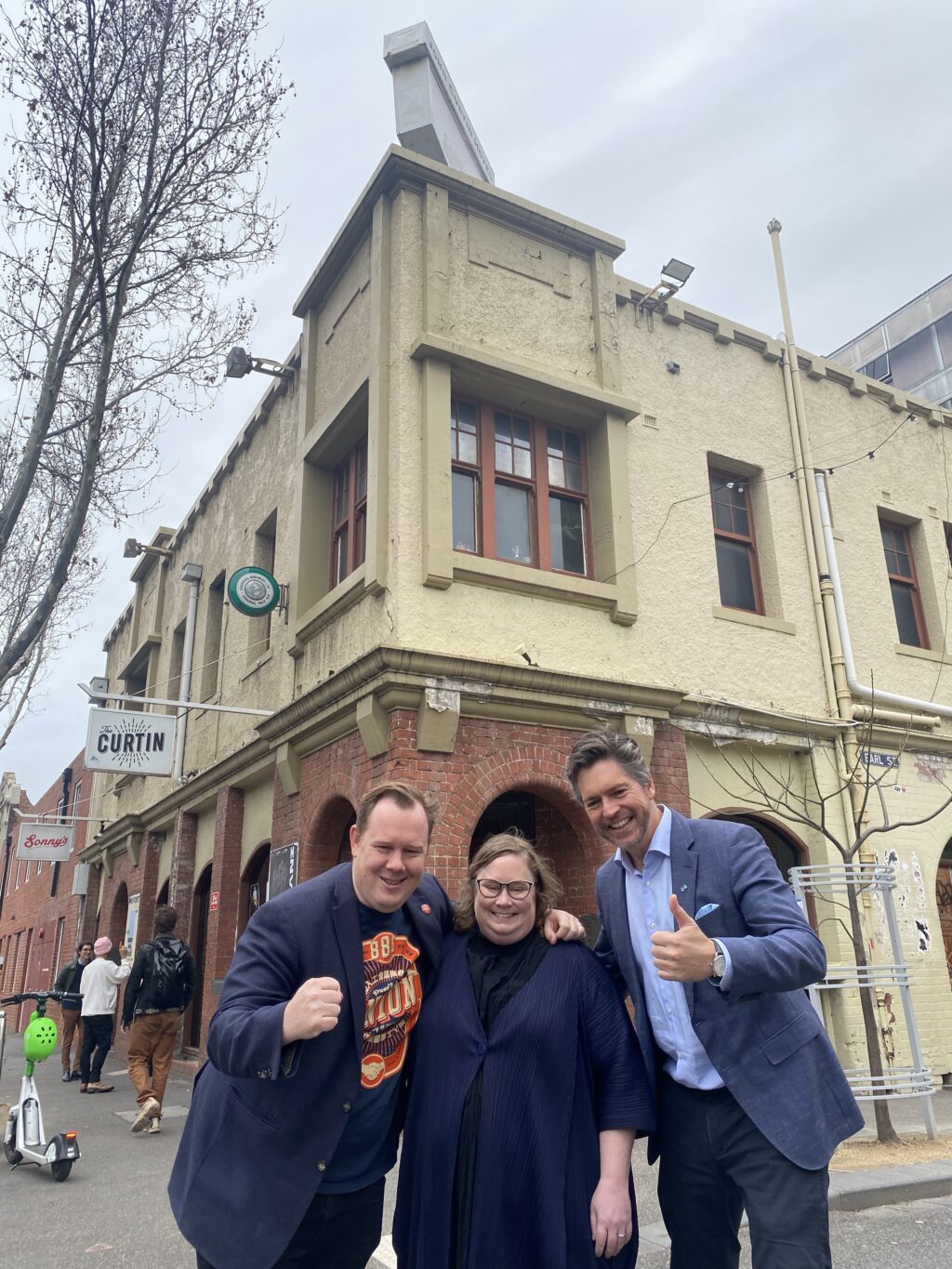 Feature Image: Luke Hilakari, Victorian Trades Hall Secretary, Felicity Watson, Former National Trust Victoria, Executive Advocacy Manager, and City of Melbourne Deputy Lord Mayor Nicholas Reece outside the John Curtin Hotel in Carlton
The National Trust applauds news that the Heritage Council Victoria have determined to include the John Curtin Hotel on the Victorian Heritage Register.  
The National Trust and Victorian Trades Hall Council jointly nominated the John Curtin Hotel to the Victorian Heritage Register a year ago, with hopes to protect the iconic Melbourne hotel and live music venue following news it was to be sold.  
The John Curtin is socially significant, having acted as an informal meeting place for those involved in working-class politics and activism in Victoria for over 100 years, and we wish to see this enduring association continued. 
The John Curtin Hotel has been included on the Victorian Heritage Register for state level historical and social significance under Criteria A and G.  
The full Heritage Council report can be downloaded here – Determination – John Curtin Hotel