WHERE THEY STAND: Liberal Party
---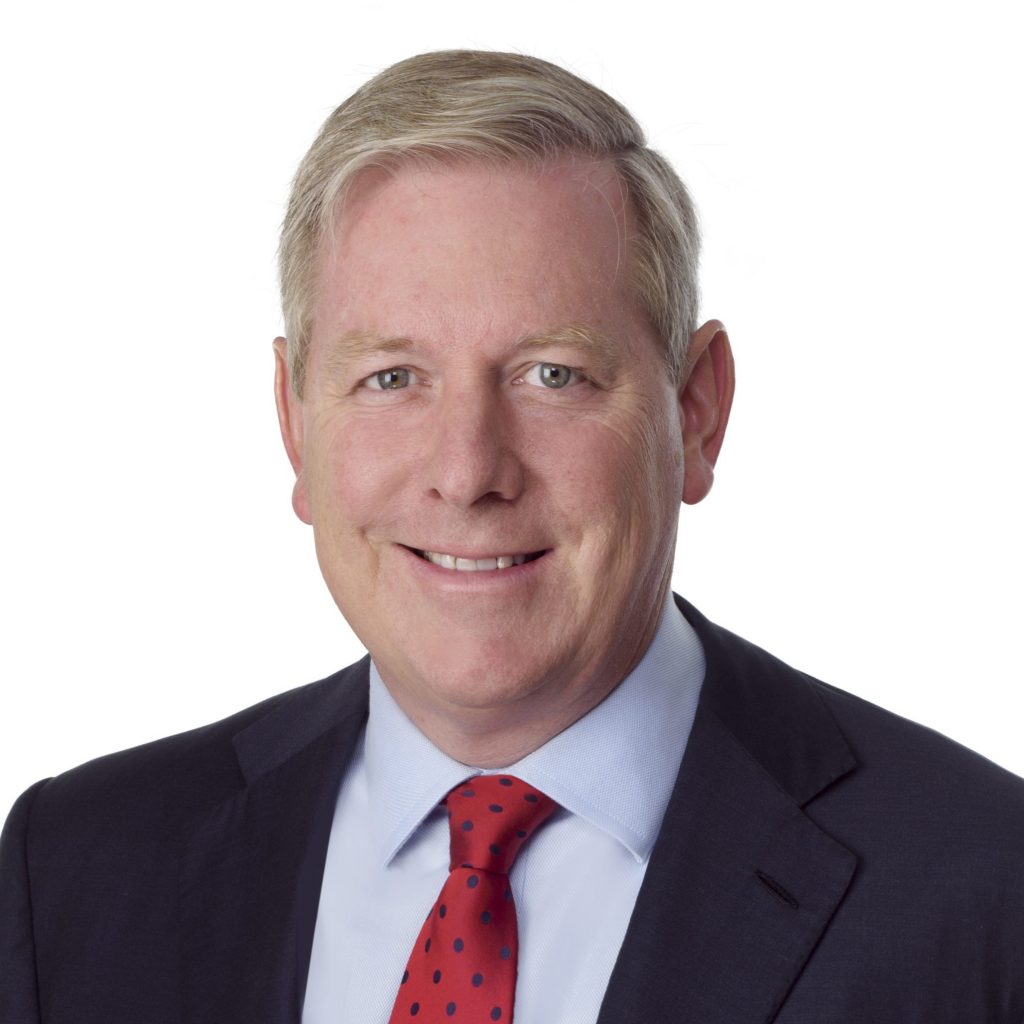 In the lead-up to the 2018 state election, we asked the major parties to tell us where they stand on heritage. 
Liberal Party
David Davis MP
Shadow Minister for Planning
Victoria's enviable liveability is built on its vibrant heritage. The Victoria we know and love has been shaped and crafted by its history. The early settlement and gold rush period has defined the structure and character of our cities. It gave Melbourne, in particular, a legacy of elegant Victorian buildings, distinctive boulevards, wide high streets and laneways, and expansive inner-city parks and gardens.
By 1895 "Marvellous Melbourne" was reputedly the richest city in the world. The 1880s land boom was based on expansion along cable tramway and rail networks. These networks were initially planned in 1895 and continued to dictate the shape of Melbourne until after the Second World War.
The postwar population boom has further defined the shape of Melbourne. The boom led to the expansion of the suburbs based on car and home ownership. Under the Hamer Government, protections were introduced for the heritage of the city, for the residential character of our suburbs, and for the green wedges and significant landscapes that surround the city.
The postwar migration boom also started to change the culture of Melbourne as European migrants settled in our suburbs. In the following decades, Melbourne has become a multicultural society as successive waves of migrants from different countries have gained a foothold in our city. Melbourne was able to create its own distinctive culture when the Kennett Government activated the CBD in the 1990s after a decade of stagnation. It allowed Melbourne to spawn vibrant, lively communities based on laneways, street art and coffee shops, and attract international attention as the host of major events such as the Australian Open, Grand Prix and Comedy Festival.  
These are the qualities we love and want to protect.
Melbourne is a city of suburbs. Home ownership is a fundamental value for most Victorians. The "Great Australian Dream" is to own a family home with a backyard and a barbecue. The dream represents a particular lifestyle. It is a standard of living not enjoyed by most of the world.  Suburban living is a major reason why Melbourne is highly rated in international liveability rankings.
It is a lifestyle most Melburnians think is worth protecting. But our suburban way of life is under threat by Labor.  
The Andrews Government believes in the forced densification of Melbourne's established suburbs. The sensible and balanced reforms of the previous Liberal Nationals Government have been torn up and replaced with the failed policies based on Labor's discredited Melbourne 2030 blueprint that reintroduced rampant inappropriate overdevelopment in established suburban neighbourhoods.  
Labor has substantially weakened the protection of neighbourhood character and residential amenity by introducing planning amendment VC110. This amendment allows more dwellings and greater heights in Neighbourhood Residential Zones and General Residential Zones. Labor unilaterally decided to fundamentally change the residential zone framework in a process that lacked transparency, accountability and justification. The changes were made with insufficient consultation and no support from local residents and communities.  
In response to your question, "How will your party actively support communities to protect their heritage at a local level?" a Liberal Nationals Government will restore the protections to Neighbourhood Residential Zones and General Residential Zones (NRZ/GRZ) removed by Labor.  
These residential zones will be enshrined in the appropriate planning schemes as Neighbourhood Area Protection Safeguards (NAPS) to help ensure future governments cannot so easily take away residents' rights and protections without proper consultation and accountability.
A new Liberal Nationals Government will work with councils to restore Neighbourhood Residential Zone protections over our first 100 days.  
Melbourne's heritage is a vital factor in its appeal and liveability. The significance of heritage buildings, landscapes and precincts increases as the surrounding population grows. That is why the Hamer Government introduced Australia's first heritage legislation in 1974.
Preserving our heritage is more than just saving facades on old buildings. The challenge is to maintain a sense of place in our cities, suburbs and towns. The current approach of assessing properties or sites takes too narrow a view about significance, such as its history, architecture or archaeology.  It ignores the broader consideration of what makes a place, an area, a suburb, a great place to live. In particular, local interest groups are ignored, because they are perceived to lack the appropriate professional expertise.
A Liberal Nationals Government will commission a review to determine what strengthening is needed for heritage protections. A report from the review will be made public within 12 months.
The community was shocked when the state government gave approvals through Heritage Victoria for the removal of a large number of trees down St Kilda Road, just two days before the Commonwealth Government National Heritage Listed St Kilda Road, the Domain and the surrounds.
We all agree and support large infrastructure projects, but a modern, Western city ought to be able to deliver these sorts of infrastructure projects without trashing our heritage and without destroying massive numbers of trees. It is possible to build these projects in a way that does not destroy great heritage of this type. Other European cities do this, and I do not see why Victoria cannot, but this government seems to be making an art form of damaging trees, damaging our heritage and proceeding in a way that leads to a suboptimal outcome.
The historically significant population growth Victoria is experiencing means heritage protections become more urgent, not less urgent, and hence the importance of putting heritage protection on a proper long-term footing.
The  Liberal Nationals do not propose to reduce heritage funding in any way. In fact, the whole purpose of this review is to strengthen heritage protections. We will work with the National Trust of Australia (Victoria) and other stakeholders to achieve this strengthening.
Your letter states, "The National Trust of Australia (Victoria) seeks significant and urgent funding to support local governments' ability to identify and protect heritage."  A Liberal Nationals Government will consider the nature of required funding for this purpose, including future budget bids in the light of the findings of the previously mentioned review into strengthening heritage protections.
And while as Minister for Planning in a Liberal Nationals Government I would support and advocate for the outcomes sought in your remaining questions, these would also form part of the post-review budget bidding process.